If your child missed Picture Day on Tuesday, we will have retakes on Tuesday, October 18 in the morning. These photos are for the yearbook so we want to make sure everyone has taken a photo. For more information about retakes, contact Kara Caldwell at
kara.caldwell@gptbirds.org
.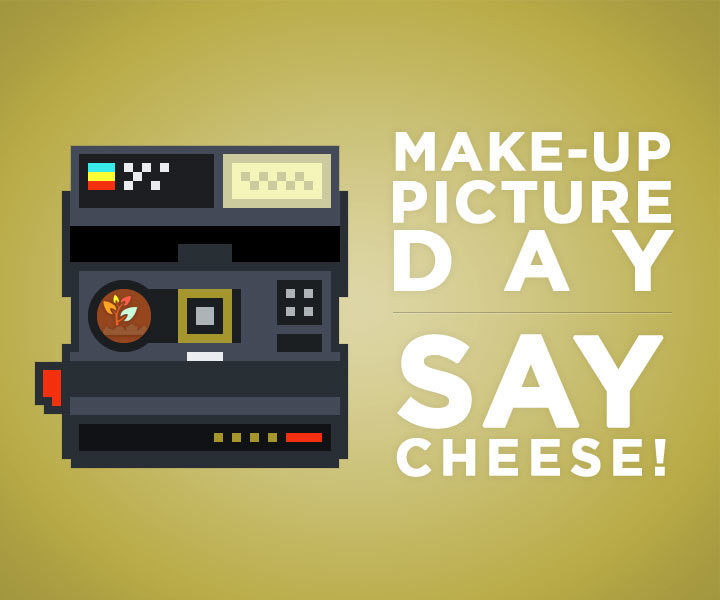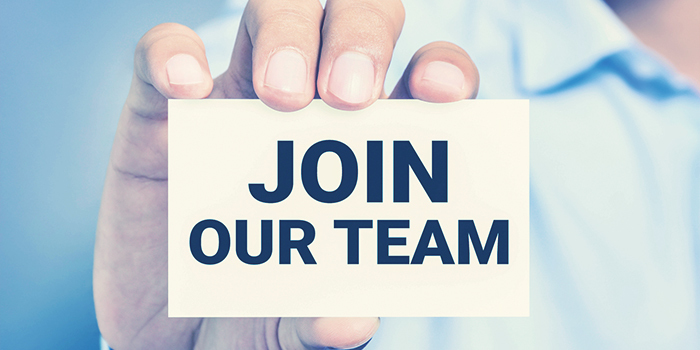 The Guy-Perkins "Grand Parade" is tomorrow! Grandparents are encouraged to decorate their cars, join us for breakfast at 7:30 a.m., and ride in the parade at 8:15 a.m. #GreatThingsHappenHere!

"School Picture Day" and "Senior Portrait Day" is Tuesday, September 13!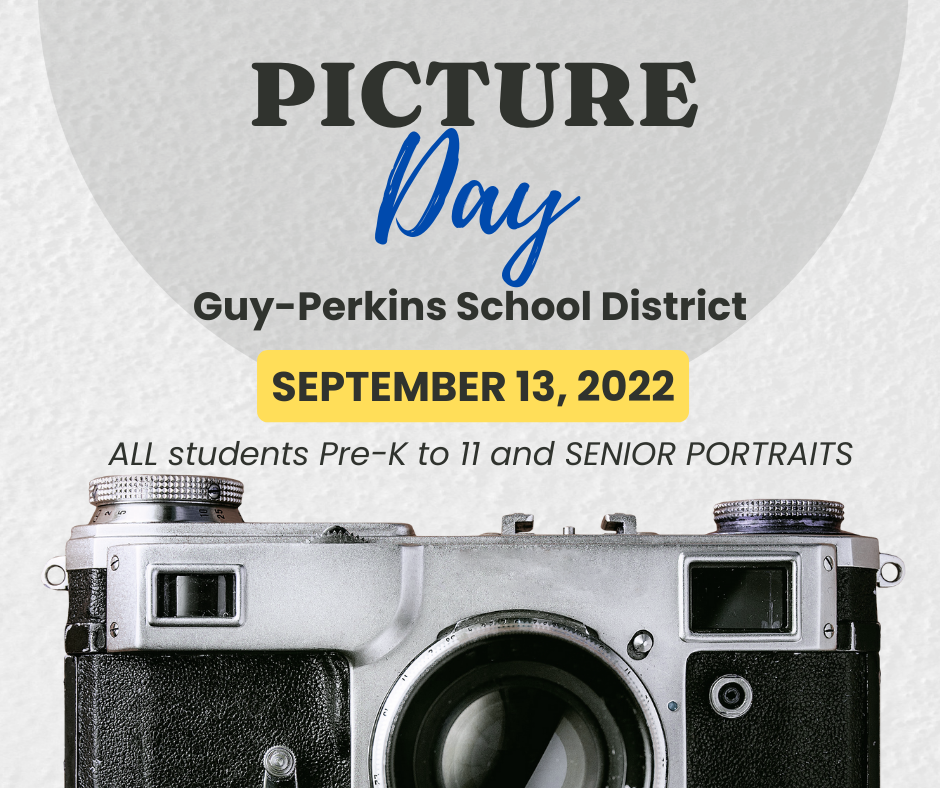 The Guy-Perkins Class of 2023 Graduation Ceremony will be held Friday, May 12, 2023 at 7:30 p.m. in the High School Gymnasium. Please mark your calendars and join us!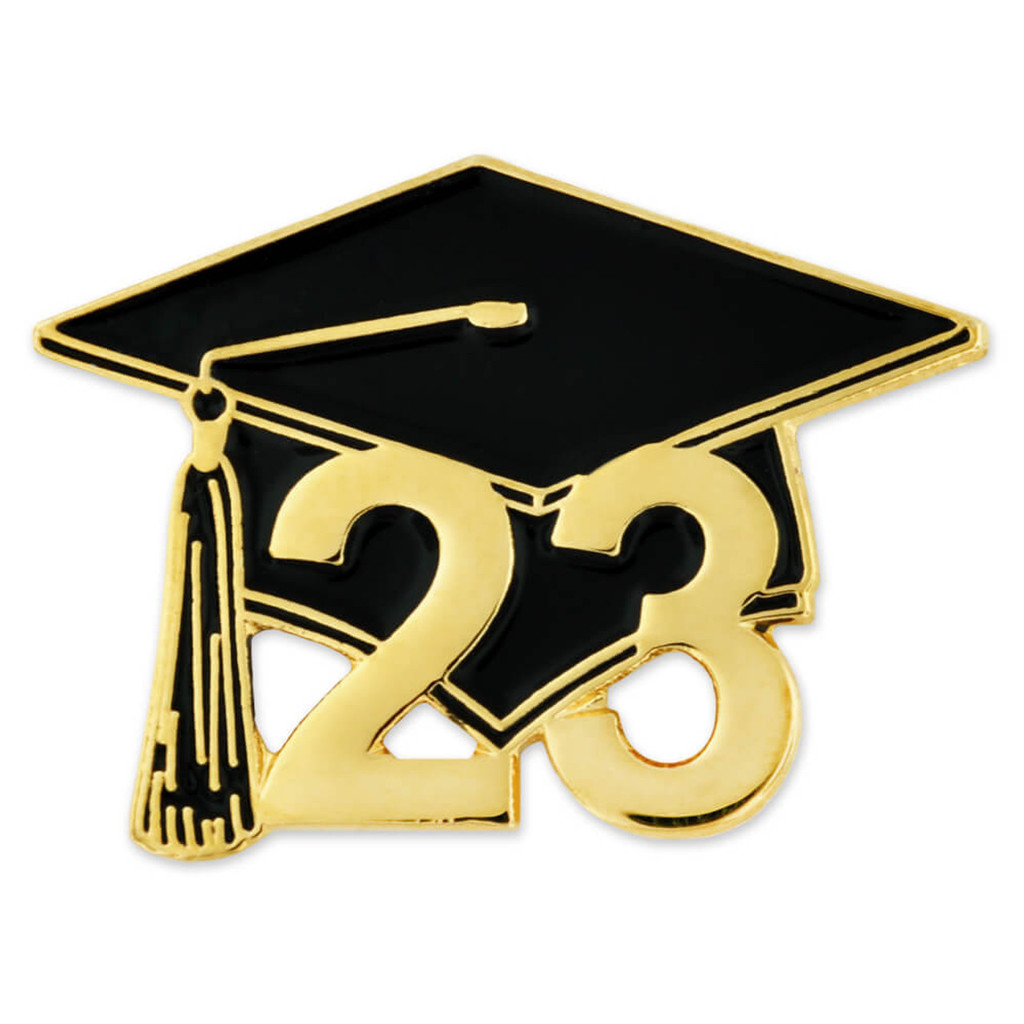 The Guy-Perkins School District will be closed on Monday, September 5 in recognition of the "Labor Day" holiday. Classes will resume again on Tuesday, September 6. Have a safe weekend!

The Guy-Perkins Junior Lady Thunderbirds posted the first volleyball victory in Thunderbird athletic history tonight with a 2-1 win over Conway-St. Joseph. #GreatThingsHappenHere!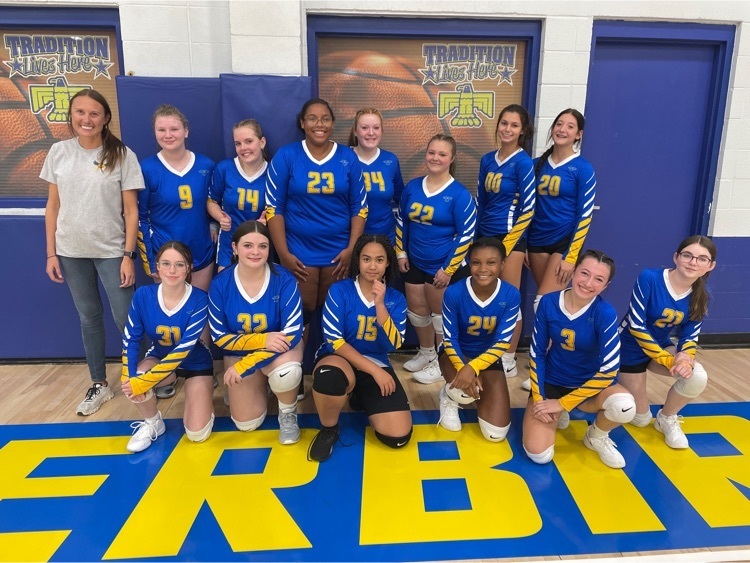 Grand Breakfast and Parade-Friday, September 9th, 2022 7:30-8:15 a.m.
Parents and students. Last week, we noticed that our second chance breakfast time was not giving students a full ten minutes to eat. As a result of finding this, I had to adjust first and second periods only. First period will now start at 7:50. Therefore, all students need to be in class by 7:50 or they will be tardy. Every student will now have a full 10 minutes for second chance breakfast.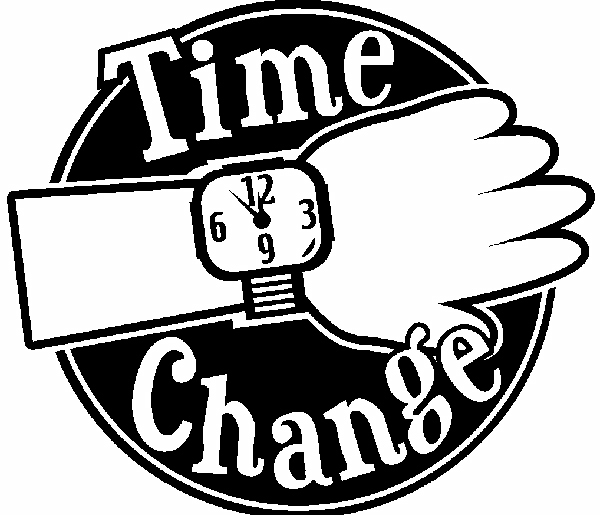 There will be a photographer here Friday, August 26 at 1:30 pm to take photos of the senior athletes for the banners displayed in the gym.

Have you completed a meal status form for your kids? If not, go to
https://tinyurl.com/yc29eett
and complete it today. Need a paper copy, pick one up in the school office. All families completing a meal status form will be entered into a drawing to win a $100 gas card.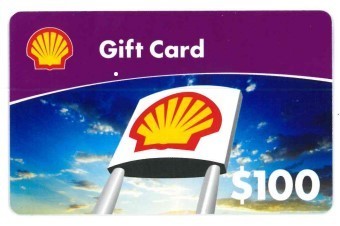 Help us support our new Guy-Perkins Volleyball Team by purchasing a sweatshirt today! For more information, contact Megan at 501-402-4364, or email
megan.wilson@gptbirds.org
.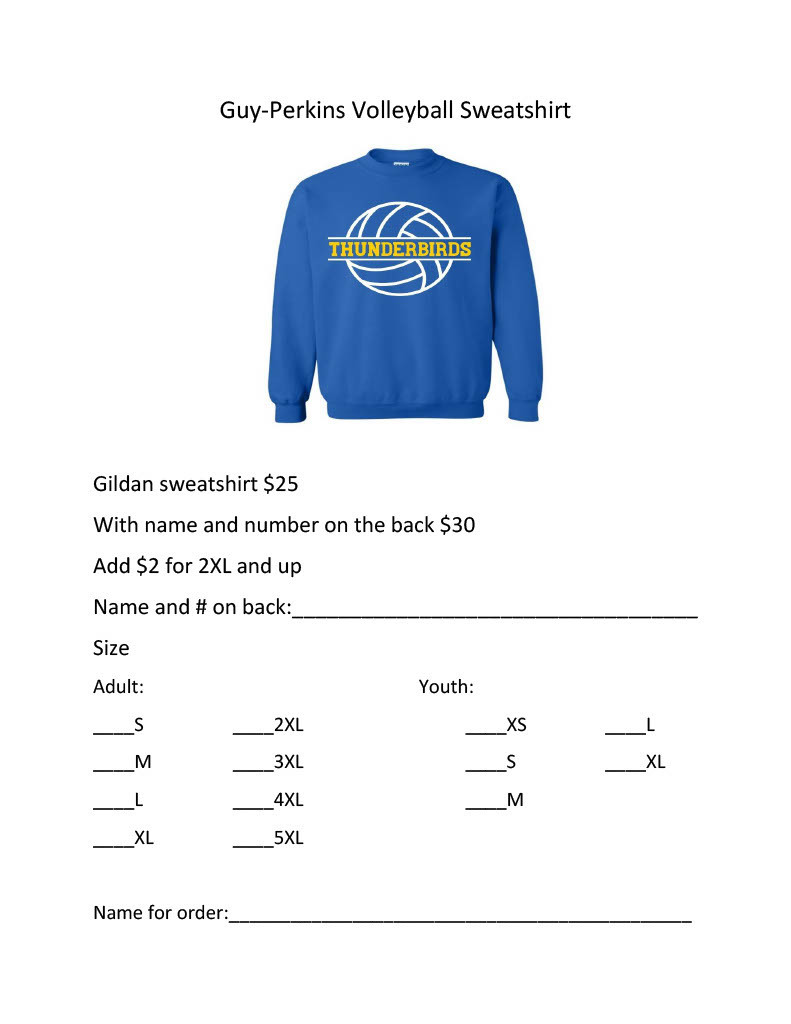 The Guy-Perkins Thunderbird Volleyball starts tonight at home vs. Quitman! Juniors begin at 4:30 p.m. with Seniors to follow. $5/adults and $4/children. Guy-Perkins students admitted FREE. Come "pack the house" tonight!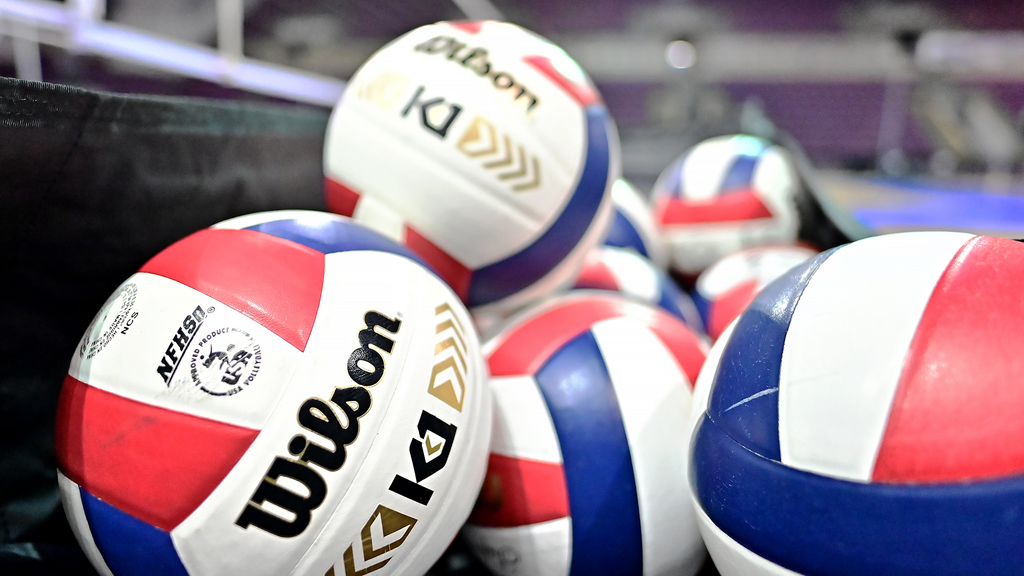 Bus riders may be running 5-10 minutes late getting home this afternoon due to district running bus evacuation safety drills. We apologize for any inconvenience this may cause and we appreciate your cooperation.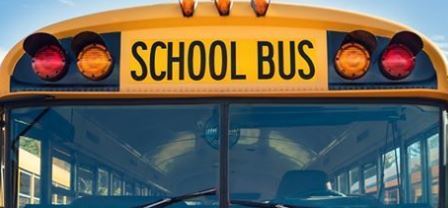 Jostens will be here Thursday, August 18th at 8:00 a.m. to meet with the seniors. They will return on the following Thursday the 25th at 8:00 a.m. to take orders.


Download the Guy-Perkins App to keep up with the latest Thunderbird news. Great things happen here!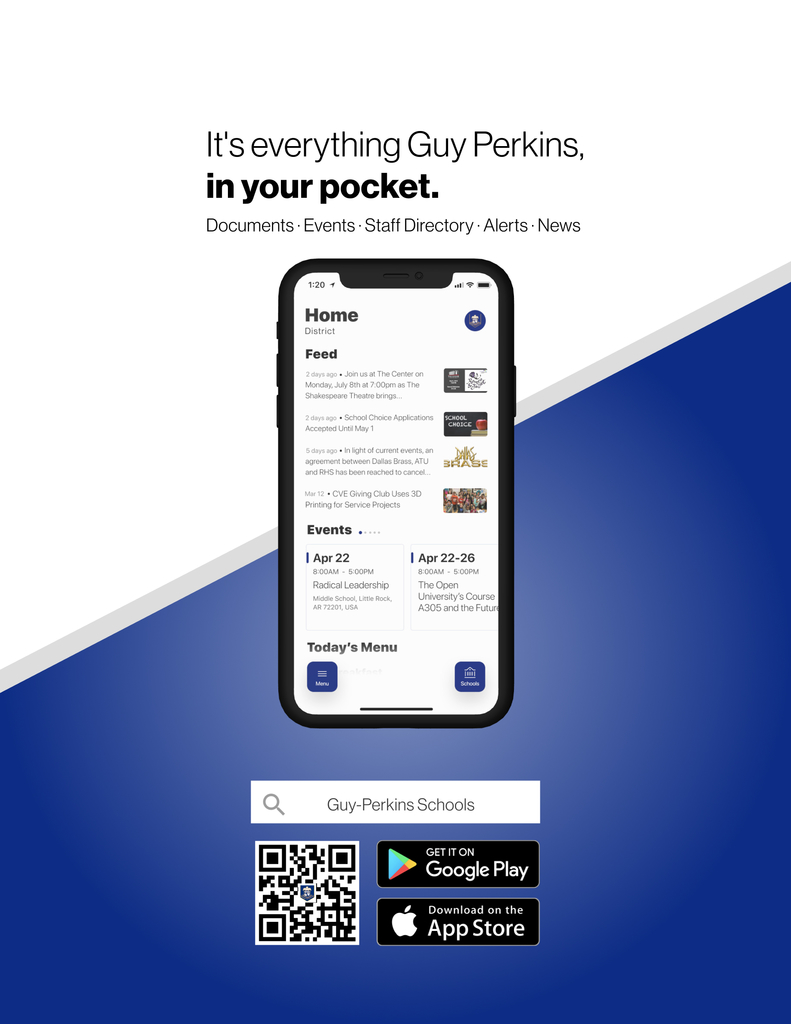 Thank you, Toby Harrington, for providing CPR/AED Training to the Guy-Perkins School District staff. We take care of our students and staff by ensuring that we are ready to respond in case of an emergency. Great things happen here!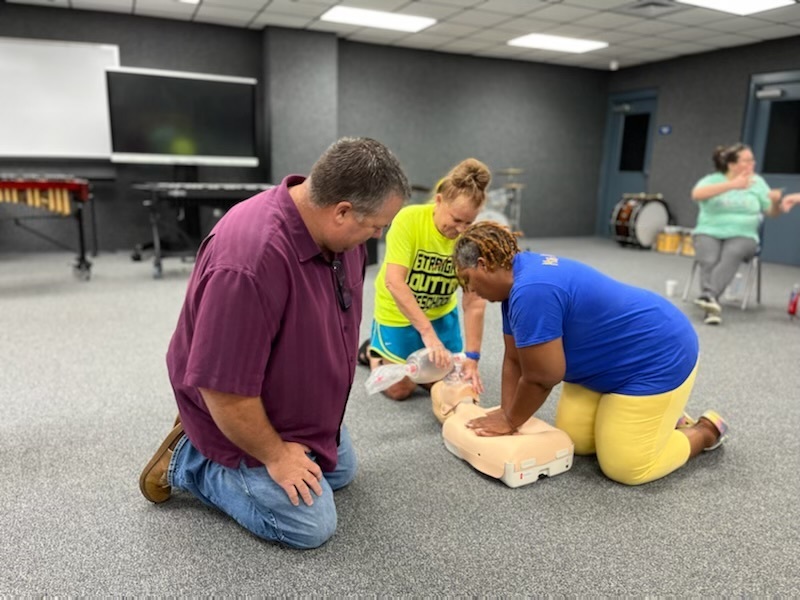 Guy-Perkins students will begin classes on Monday, August 15. Please watch for the school zone flashing lights and remember that passing a school bus with its red lights flashing is not only illegal, it puts children's lives at risk. Always stop on red!

Open House is Thursday, August 11 from 5:30 - 7:30 p.m. beginning in the cafeteria with a hamburger and hotdog meal. Come join us!