Open House is Thursday, August 11 from 5:30 - 7:30 p.m. beginning in the cafeteria with a hamburger and hotdog meal. Come join us!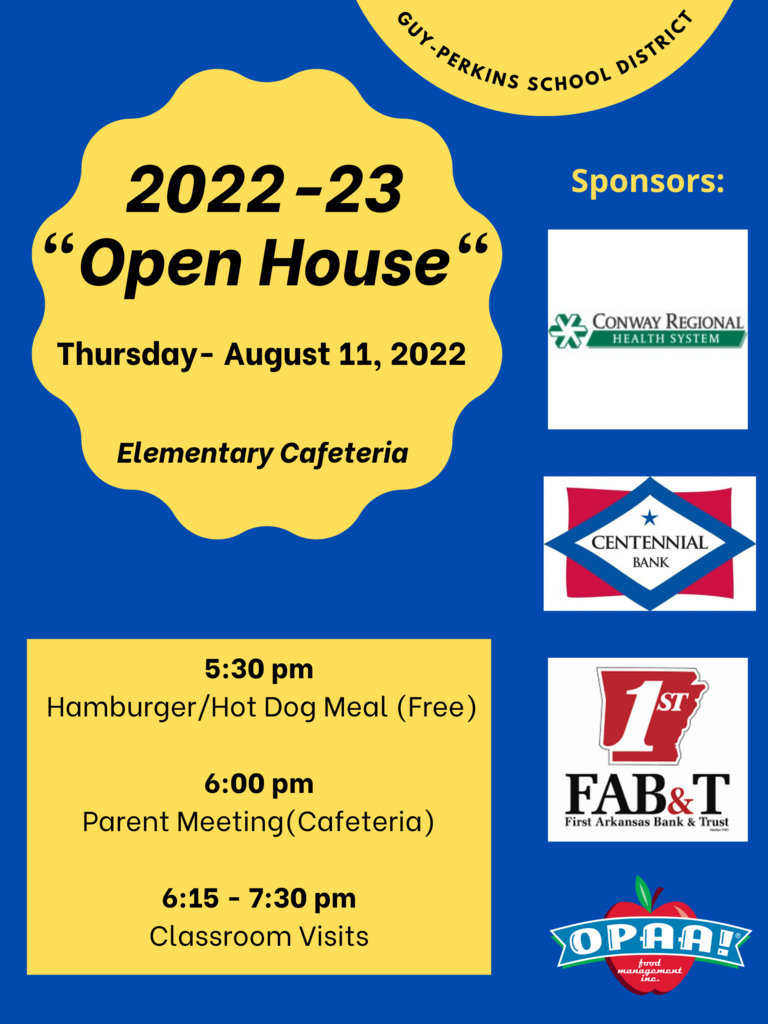 Beginning at 12:01 a.m. on Saturday (6th) and ending at 11:59 p.m. on Sunday (7th), Arkansas will hold its annual sales tax-free holiday. This will allow shoppers the opportunity to purchase school clothing and school supplies free of state and local sales, or usage taxes.

All Guy-Perkins Alumni are invited to join us for the 2022 Annual Reunion on Saturday, August 6 at 11:00 a.m. in the Cafeteria. Potluck lunch will begin at Noon. All graduates, former classmates, former/current teachers and administrators are encouraged to attend.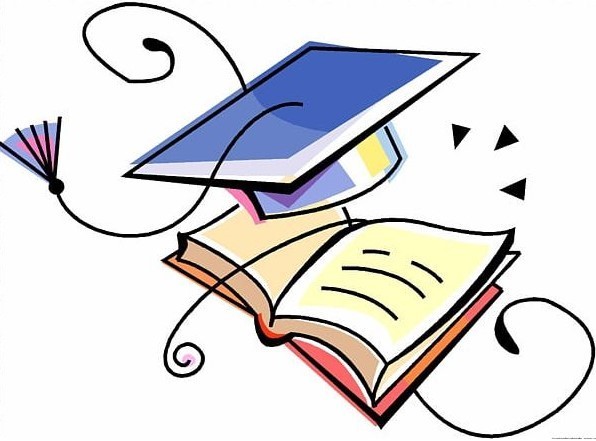 It's that time of the summer! We want parents and students to know that they can come by the high school starting August 4th to pick up their school schedules for the 2022-23 school year. The schedules will also be available during our district open house, August 11th. If you can, come by and pick up your schedule. Also, bring the required information to purchase a parking pass. You can even say "Hello" to Mr. Barnes. We've heard he really misses seeing the kids. Thunderbird Proud!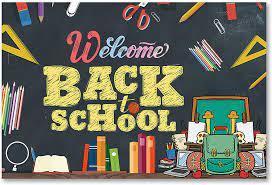 We appreciate you!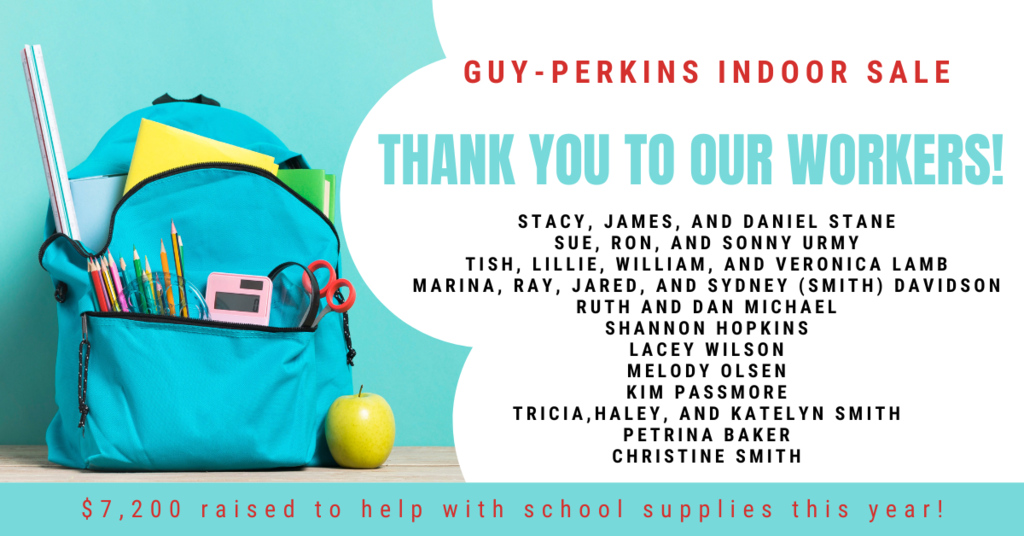 Applications are still being taken for a High School Math Teacher. (Note: This a reposting of a position that was previously advertised with science-teaching responsibilities.) Apply today and join our award-winning High School Team:
https://tinyurl.com/5623h9tm
.

Come join our "PTO Indoor Sale" today until 5 p.m. and again each day through Monday (July 4) from 7 a.m.- 5 p.m. New inventory arriving each day! Be sure to express your appreciation to our hard-working staff by leaving a comment here and/or "in person" when you get here!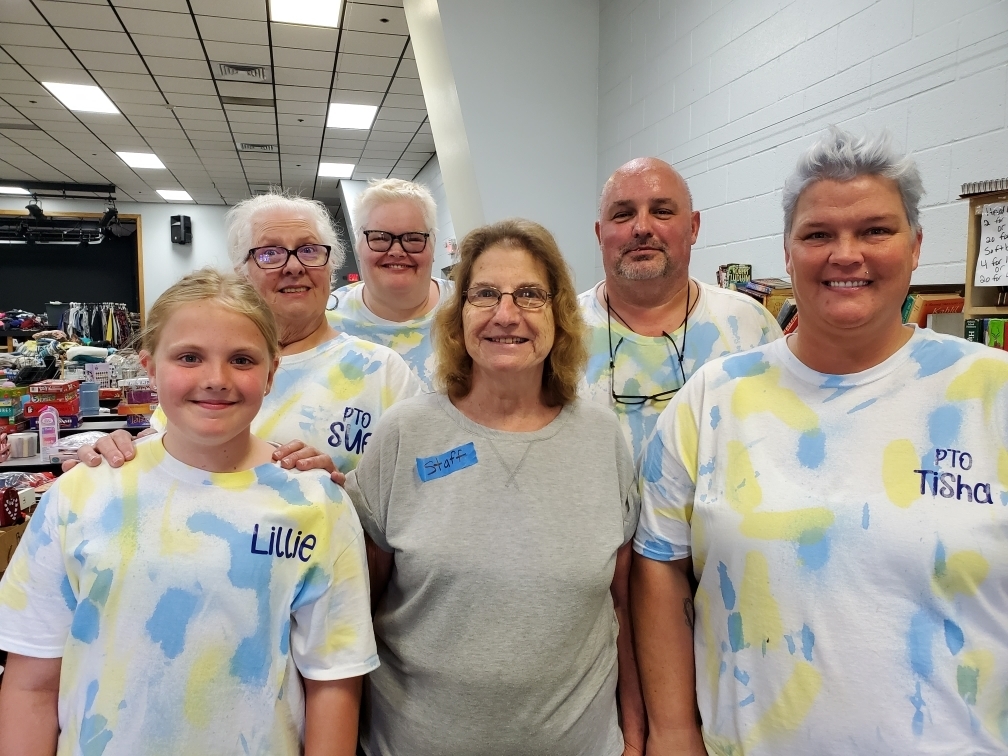 Guy-Perkins is accepting applications for a HS Math/Science Teacher for the 2022-23 year. Come join our teaching team, recently recognized by "U.S. News and World Report" as a top area high school in Arkansas. Go to
https://arkansas.schoolspring.com/job.cfm?jid=3951752
to apply.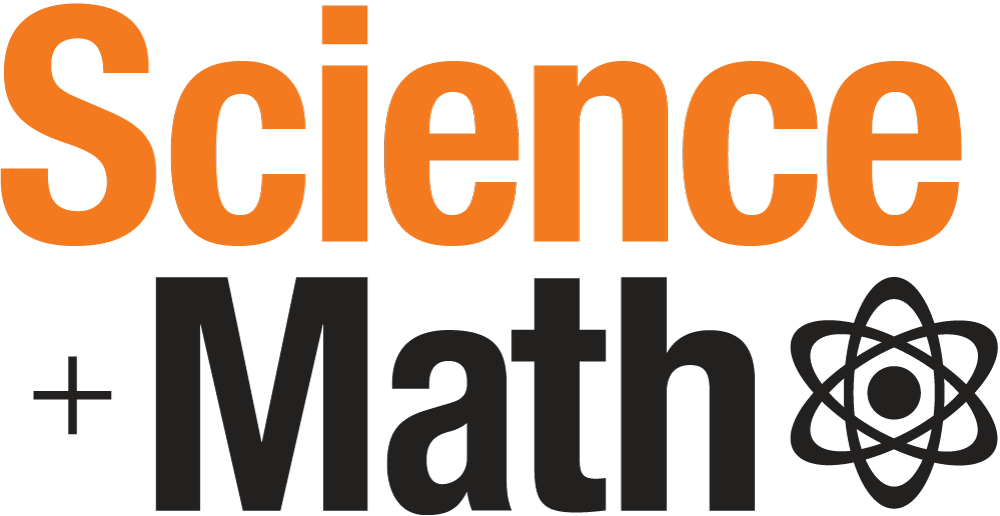 Each summer, the Arkansas Activities Association (AAA) has instructed every school district in the state to have "dead weeks" included in their sport's calendar. This year, this time period will run from Sunday, June 26 until Sunday, July 10. During this time period, there will be no sports activities allowed on the Guy-Perkins campus. All gyms and fields will be closed. We will have video and personal monitoring during the week and weekends to make sure we are in compliance. Please contact Mr. Barnes at the high school office if you have any questions. Let's enjoy our summer break T-birds!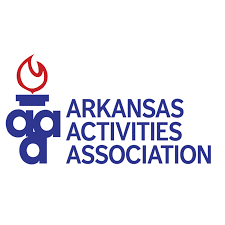 The Guy-Perkins Early Childhood Center is now hiring full-time and part-time staff for the Infant Room and the Toddler Room for the 2022-23 school year. To apply, go to
https://tinyurl.com/2p8hzt4e
and download an application and email it to
amber.wood@gptbirds.org
.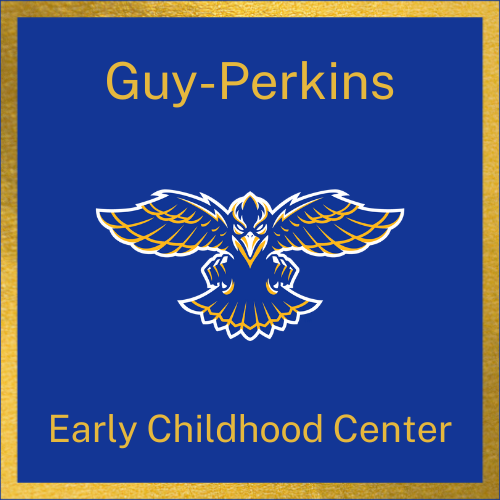 CORRECTION OF EMAIL ADDRESS: The Guy-Perkins Early Childhood Center is looking for a caring and compassionate Paraprofessional to assist with the 4-year old classroom beginning August 15, 2022. Must have an Associate's degree, or be able to pass the ParaPro Assessment. To apply, go to
https://tinyurl.com/2p8hzt4e
and download an application and email it to
amber.wood@gptbirds.org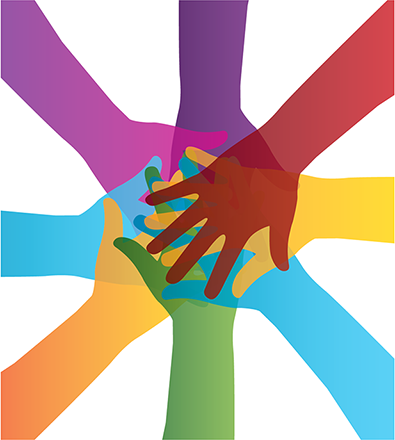 Guy-Perkins School District reminds all motorists that Summer School is now in session until June 30. Please watch for stopped school buses in the morning and afternoon and for students walking to/from their bus stops. #SafetyFirst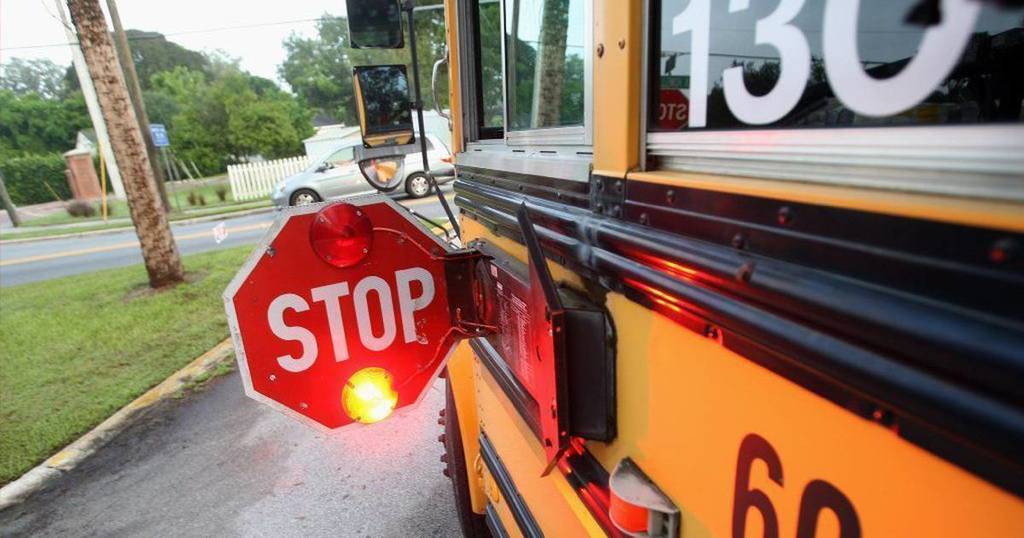 IMPORTANT Because of a scheduling conflict, the athletic parent/student meeting has been moved to the high school library at 6:00 p.m.
A final reminder. There will be a parent/student athletic meeting tonight at 6:00 p.m. in the cafeteria to introduce the new girls' basketball coach and to go over summer activities. Let's show up with a great T-Bird welcome! Great things are Happening in the T-Bird Nation!

The Guy-Perkins High School "Farm-to-Table" program - Thunderbird Farms - is beginning to take shape! The new greenhouse has arrived and the new chicken house will arrive soon. #GreatThingsHappenHere!


Looking for summer meals?

Congratulations to Mr. Mark Hayes on his recent retirement from the Guy-Perkins School District! Mr. Hayes has given 25 years of service to his students (and their parents) and now can enjoy doing Pam's "Honey-DO" list. Thank you, Mr Hayes, for making school fun!

Please join us in congratulating Mrs. Gretchen Rooney as the 2021-22 Guy-Perkins "Teacher of the Year." This is her 30th year of service to the district where she serves as a Kindergarten Teacher. Mrs. Rooney serves as a visible leader at the Elementary and is always a student and parent favorite each year. Thank you Mrs. Rooney!