The Annual Guy-Perkins Flu Clinic will be on Friday, October 20, 2023. Students and staff members can receive a FREE flu shot with a returned signed form. Forms from the Arkansas Department of Health are going home with students today. ONLY students with signed official forms will receive the vaccine. If you have questions, please call Sarah Toller, School Nurse at 501-679-3509.

Athletic schedule for this week!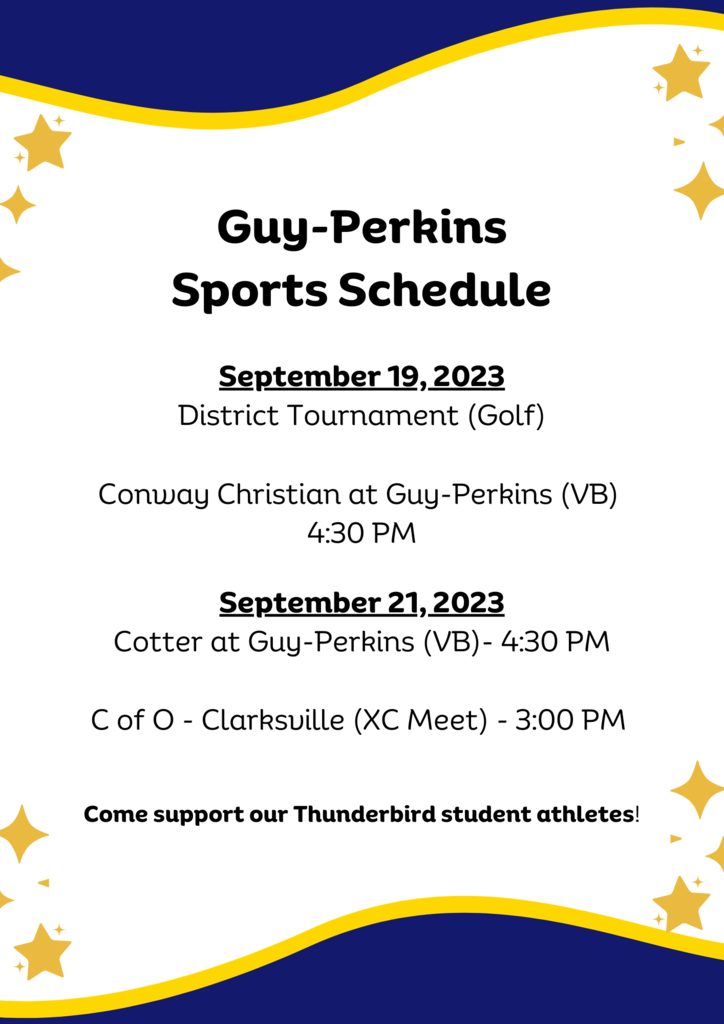 Join Guy-Perkins staff and students in showing our appreciation to Mr. Tony Varnell, District Instructional Technologist, on this IT Professionals Day! From developing technology solutions to maintaining hardware systems and troubleshooting complex network issues, Mr. Varnell is essential in keeping the Guy-Perkins School District running smoothly. Thank you!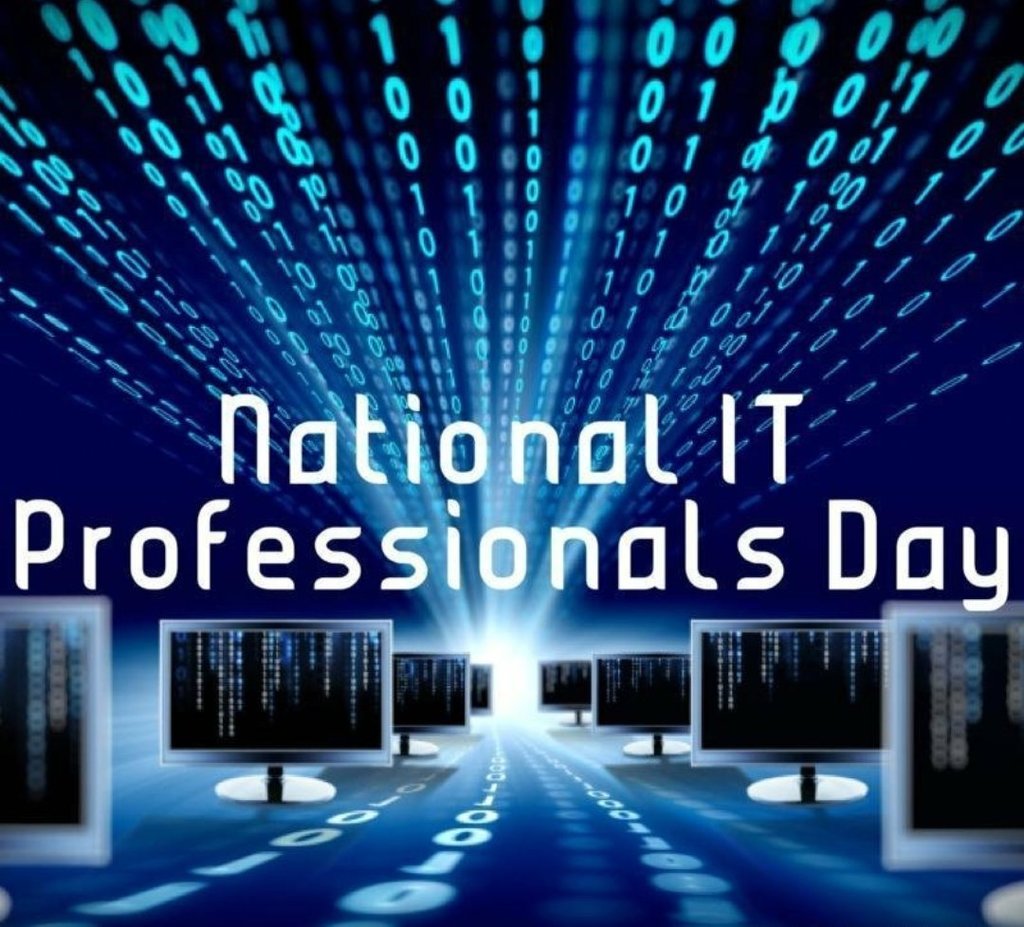 Just a reminder to motorist in the morning and afternoon car lines at the Elementary and High School: We have a new pattern for traffic -
https://5il.co/24wpr
. Motorist not following this new pattern are causing a large backup. NOTE: Elementary car riders will load in the normal spot at the awning and then continue to the end of the row before turning left to exit, NOT exiting through the middle parking lot intersection (now has a barrier). If you are unsure of what to do, ask those on duty where to exit. Thank you helping us keep our students safe!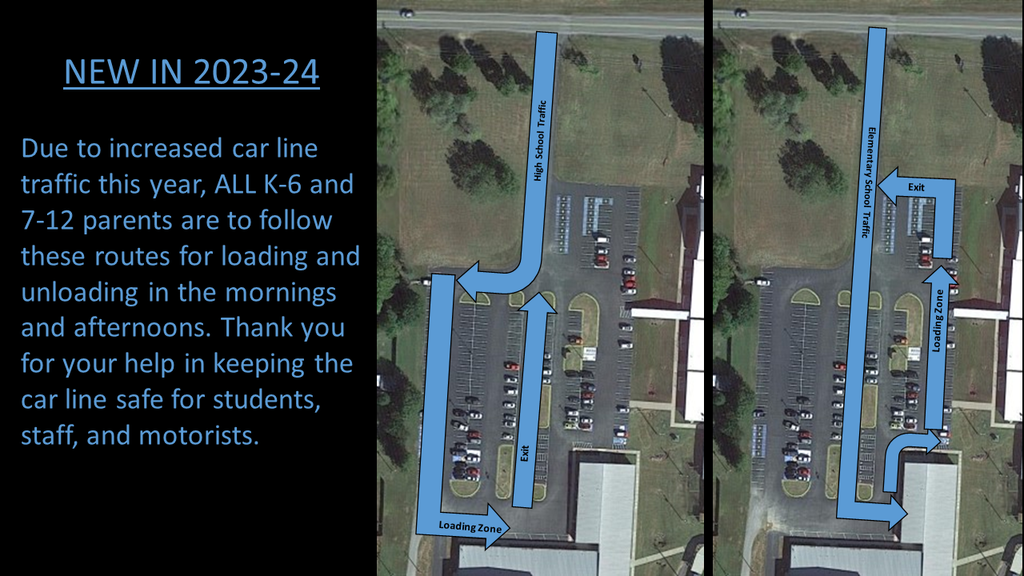 This week's sports schedule!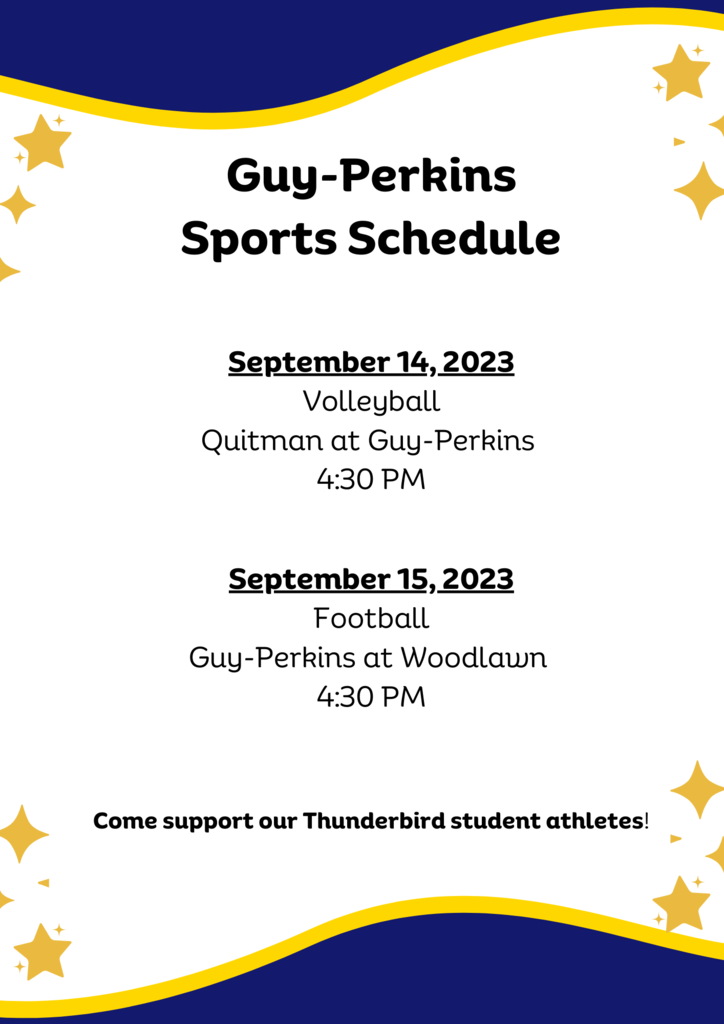 The Guy-Perkins PTO will hold their monthly meeting tomorrow night (9/14/23) at 6:00 PM in the Cafeteria. Come out and do your part to help support the students and staff of Guy-Perkins School District!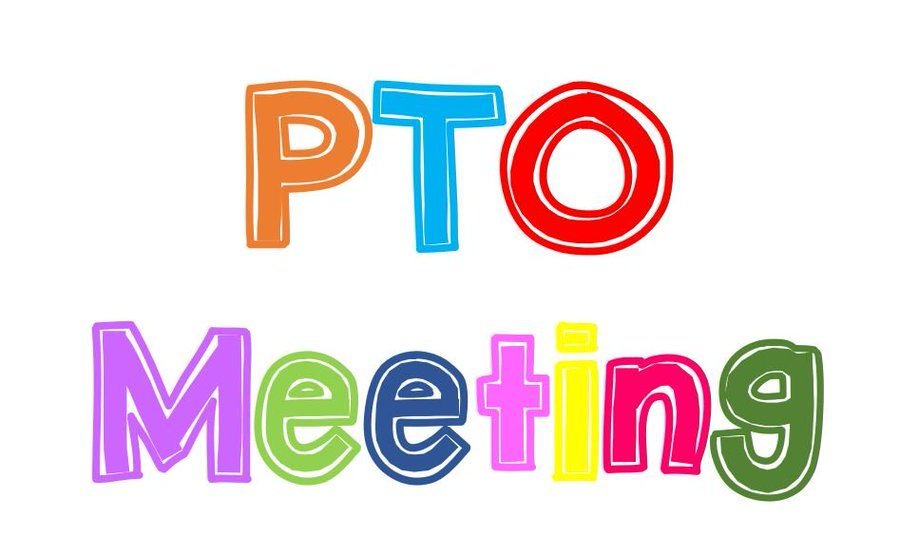 Arisa Health has a full schedule of upcoming FREE virtual sessions for parents and caregivers! The first session will be Tuesday, September 26. Click the link to see descriptions of all the sessions and how to register.
https://tinyurl.com/mwz7bj66

Guy-Perkins students enrolled on the last day of the 2022-23 school year should have recently received a Summer P-EBT card at their home address in the amount of $120. If for some reason your child did not receive their Summer P-EBT card, please call Melody Olson at 501-402-4364.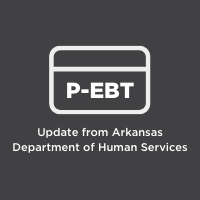 Just a reminder to all Guy-Perkins students in Kindergarten through 10th grade that the NWEA MAP formative assessment will be given each morning this week. It will be important for all students to get a good night's rest each evening, and eat a good breakfast each morning.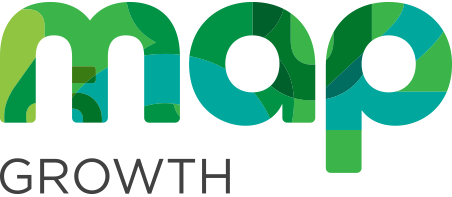 Guy-Perkins students in Kindergarten through 10th grade will be taking the NWEA MAP formative assessment each morning next week: September 12-15. It will be important for all students to get a good night's rest each evening, and eat a good breakfast each morning. Thank you!

Students in Coach Alexander's 7th grade social studies class get to work collaboratively on their "13 colonies" project. We love how creative our high school teachers are with engaging students in meaningful learning!

The Grandparents Parade breakfast is still on for today. The parade has been moved inside for today.
Pee Wee Basketball sign-up forms went home with 2nd-6th grade students on Wednesday, September 6, 2023. Forms are due back by Friday, September 15, 2023. For questions regarding Pee Wee Basketball contact Coach Keane Guiden at 501-679-3507 or
keane.guiden@gptbirds.org
.

One week from today! Last day to order breakfast.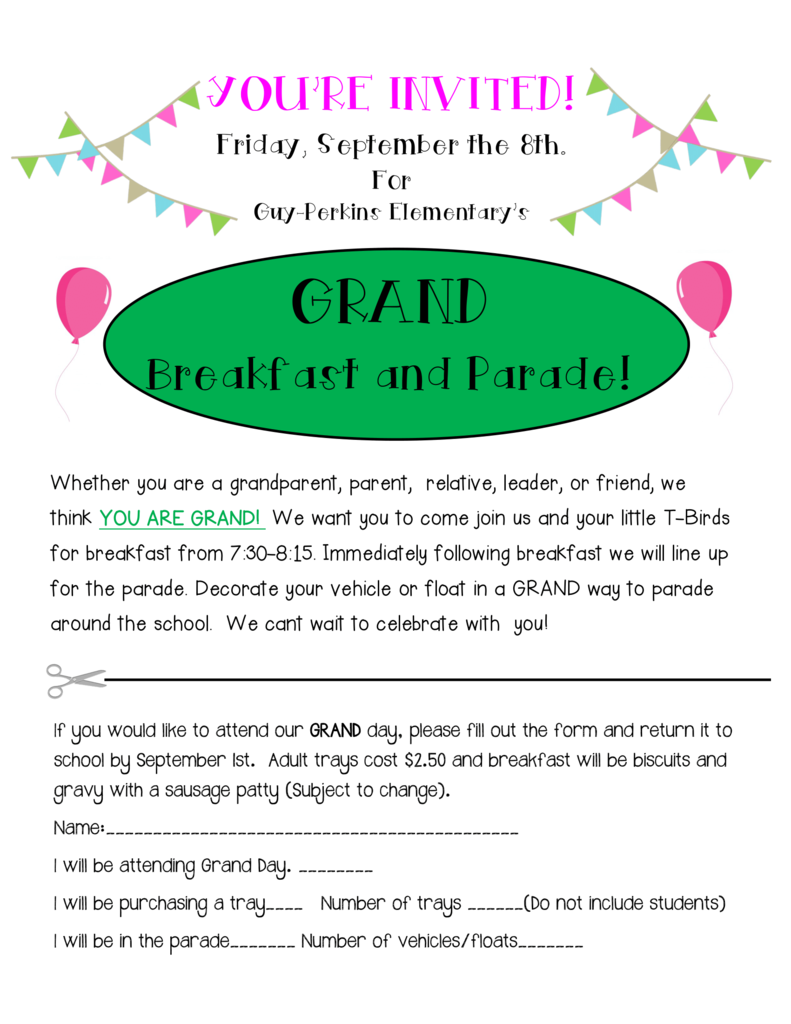 Join us tomorrow night at 6:00 PM as history is made for the Guy-Perkins School District! The newly created Guy-Perkins Thunderbird football team travels to Augusta High School to face the Junior Red Devils. Game time is 6:00 PM. Admission is $5.00/person. See you there!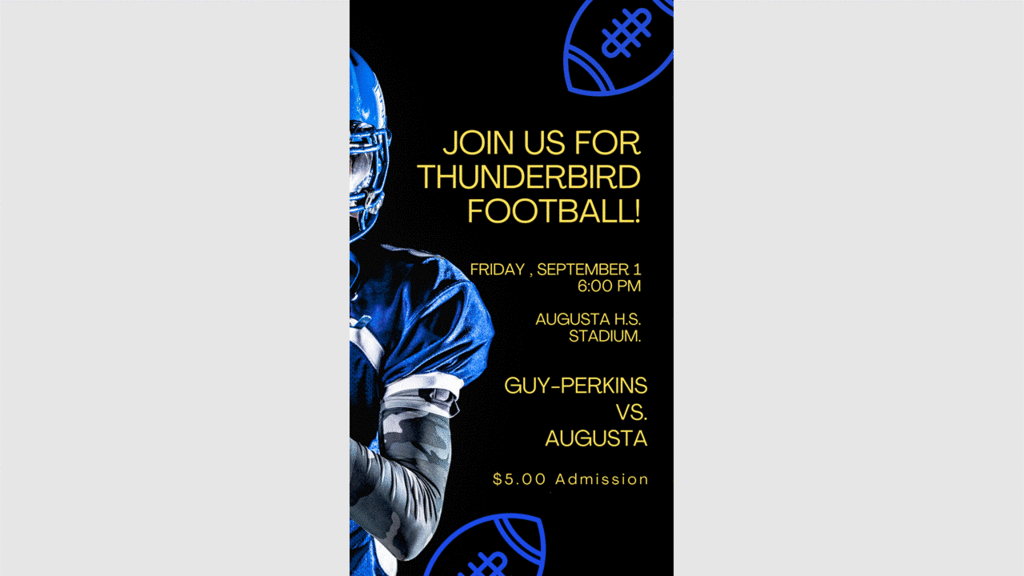 Guy-Perkins High School will be hosting a blood drive on Tuesday, September 5th from 9am to 1pm. Interested community members should scan the QR code to reserve an appointment. The high school office will have forms available for students as well.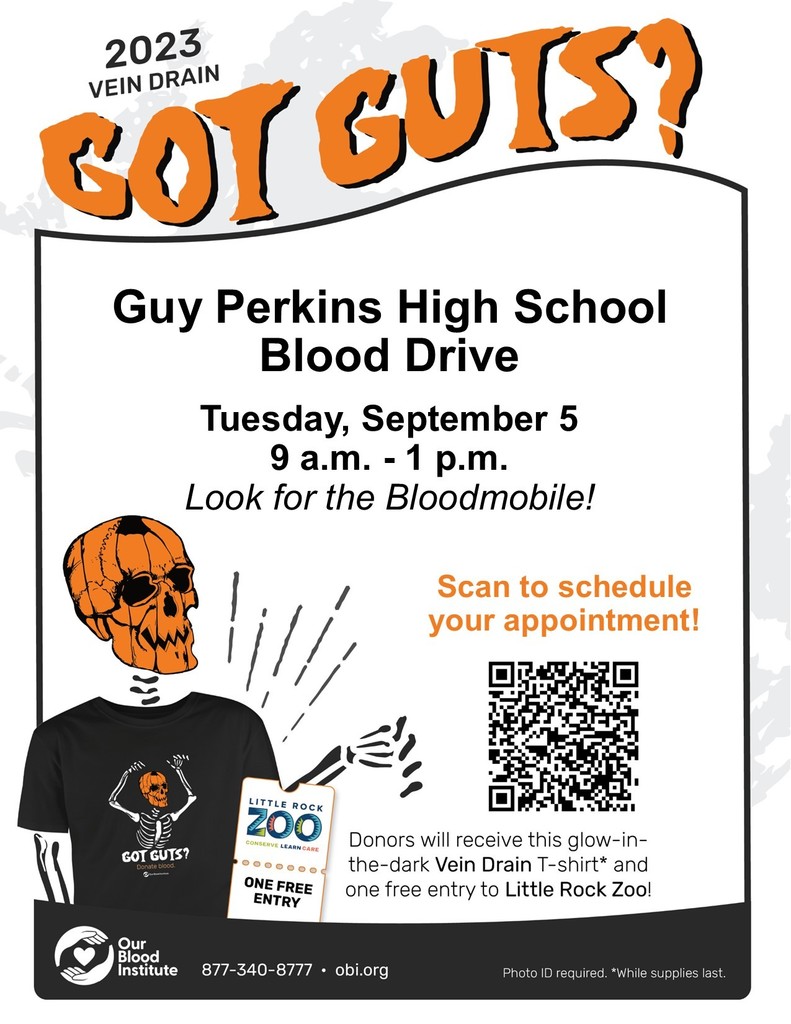 The Guy-Perkins PTO met on Thursday night to select officers for the 2023-24 school year. Congratulations to James Stane (President); Rhonda Myrick (Vice President); Stacy Stane (Treasurer); and Sue Urmy (Secretary). The PTO meets every second Tuesday of the month at 6 PM in the cafeteria. Come out and support the Guy-Perkins students!


The Junior and Senior Thunderbird Volleyball teams will be at home tonight against Cedar Ridge. First game begins at 4:30 PM. Booster Club concessions will available and season passes will be on sale. Come support new head coach, Lyn Alexander, and the Thunderbirds tonight!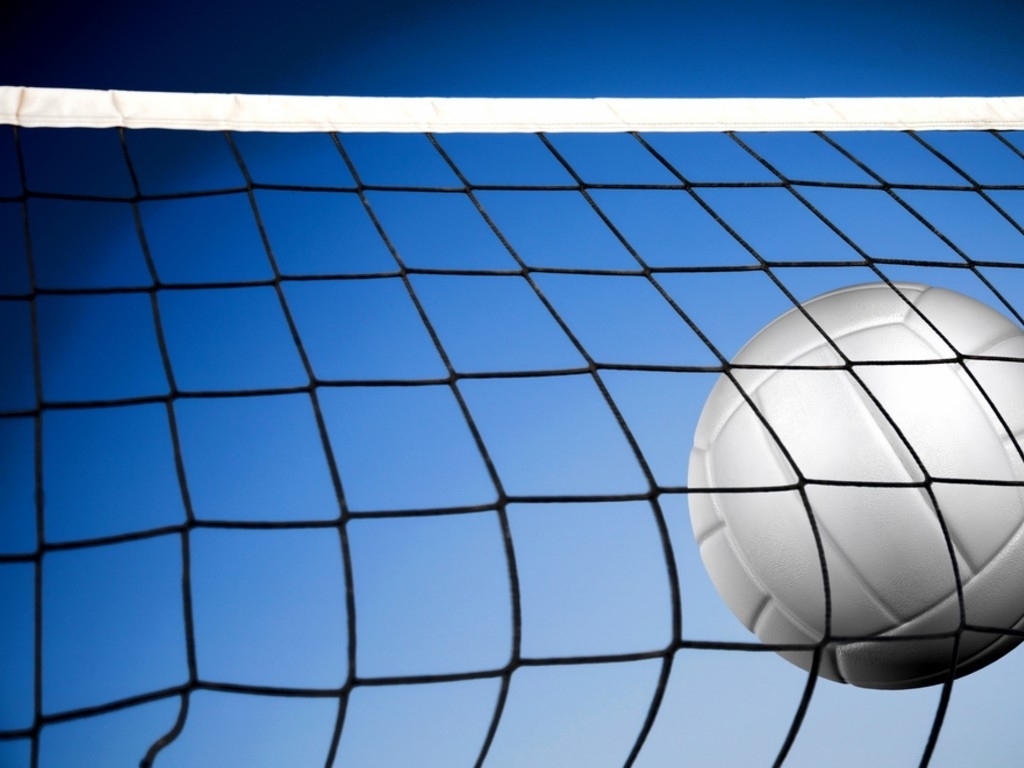 Read the latest edition of the RISE Arkansas newsletter at
https://5il.co/232nj
. August is "Back-to-School" month and this issue features tips to help parents and students set new goals for the school year. #RISEArkansas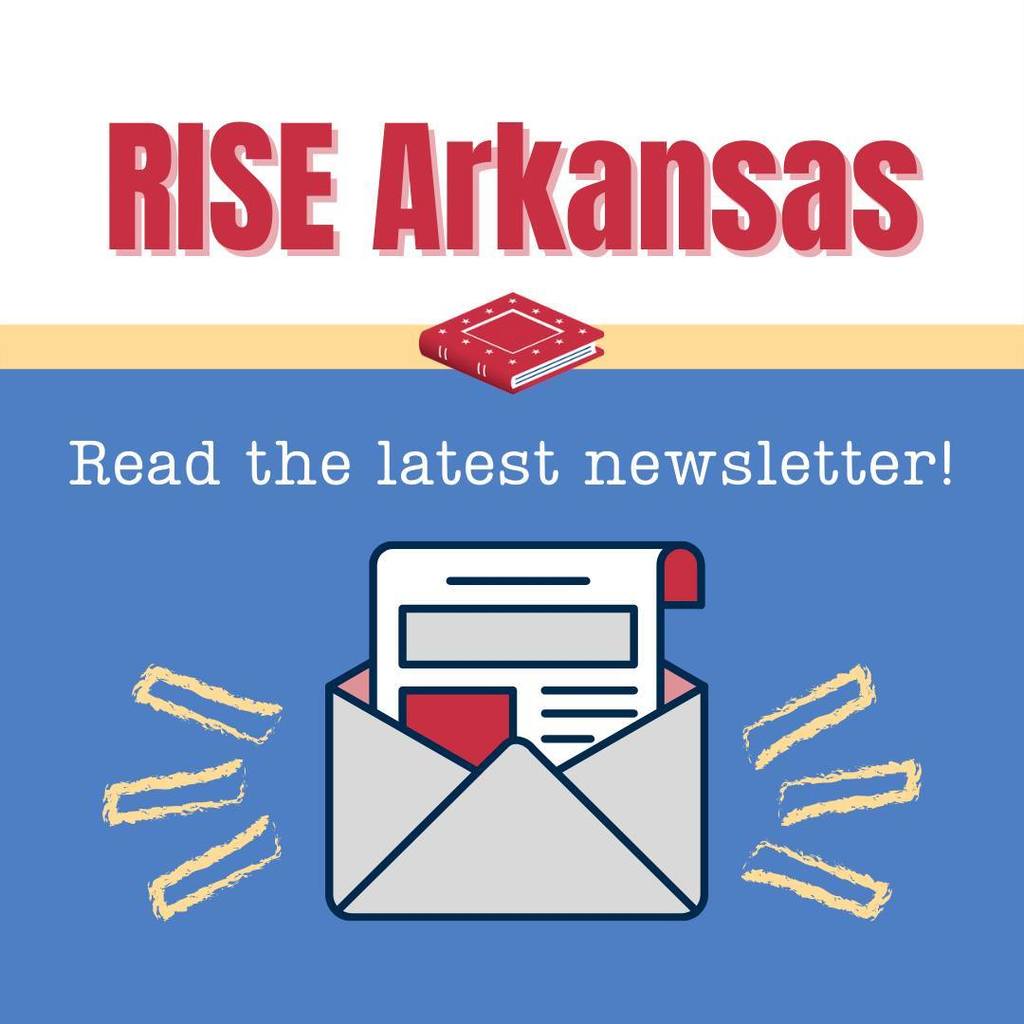 Reminder to Parents and Guardians of Guy-Perkins students: If your student needs to go home in a different way than what is indicated on their paperwork , please send a note or email, contact the teacher, or call the office. We want to make sure that we are sending your child to the correct place everyday. To help us with this process we are asking that parents/guardians do not call to change transportation after 2 p.m. each day. We understand that emergencies arise and we will do our best to be accommodating.