The basketball games (JG,SG,SB) scheduled for Thursday against Scranton have been postponed. A make-up date has not been set.

The basketball games (JG,SG,SB) at home against Scranton have been rescheduled for Thursday, January 20 beginning at 5 p.m.


The basketball games (JB, SG, SB) against Western Yell County have been rescheduled for Monday, January 24 at home beginning at 5:00 p.m.

Congratulations to Guy-Perkins Junior, Baxter Harrington, for achieving the National Collegiate Livestock Coaches Livestock Evaluation Certification. #GreatThingsHappenHere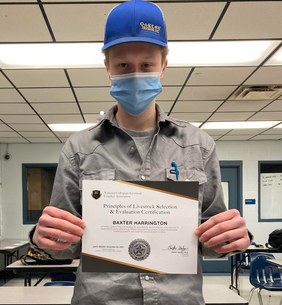 The basketball games (JG, SG, SB) against Mount Vernon-Enola have been rescheduled for Tuesday, February 1st at Mount Vernon-Enola (5:00 p.m.).


Tomorrow's games against WYC have been postponed. They have several in quarantine and won't be able to play. We are working to reschedule.

Due to COVID-19 quarantine protocols, the Mount Vernon-Enola/Guy-Perkins games (JG, SG, SB) scheduled for tonight (Tuesday)have been postponed. The date has not yet been set.

Thank you to baseball parent, Patrick Hale, for stopping by the baseball field on Wednesday afternoon and donating two (2) 2022 DeMarini ZOA bats for the baseball team. We appreciate your support of the Thunderbird athletic program!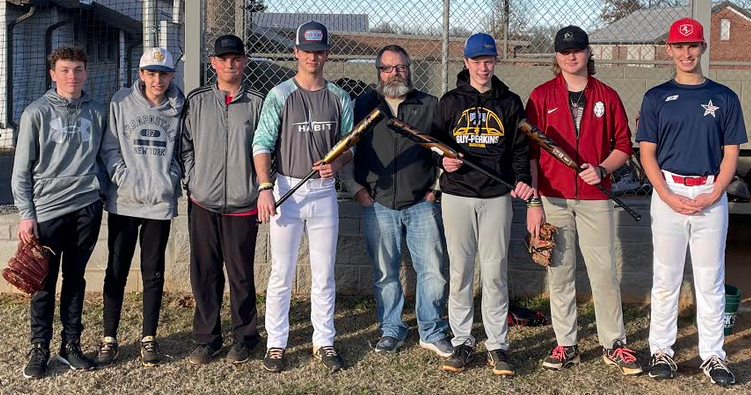 The COVID Pfizer Vaccine Clinic is this Friday. Here are the details!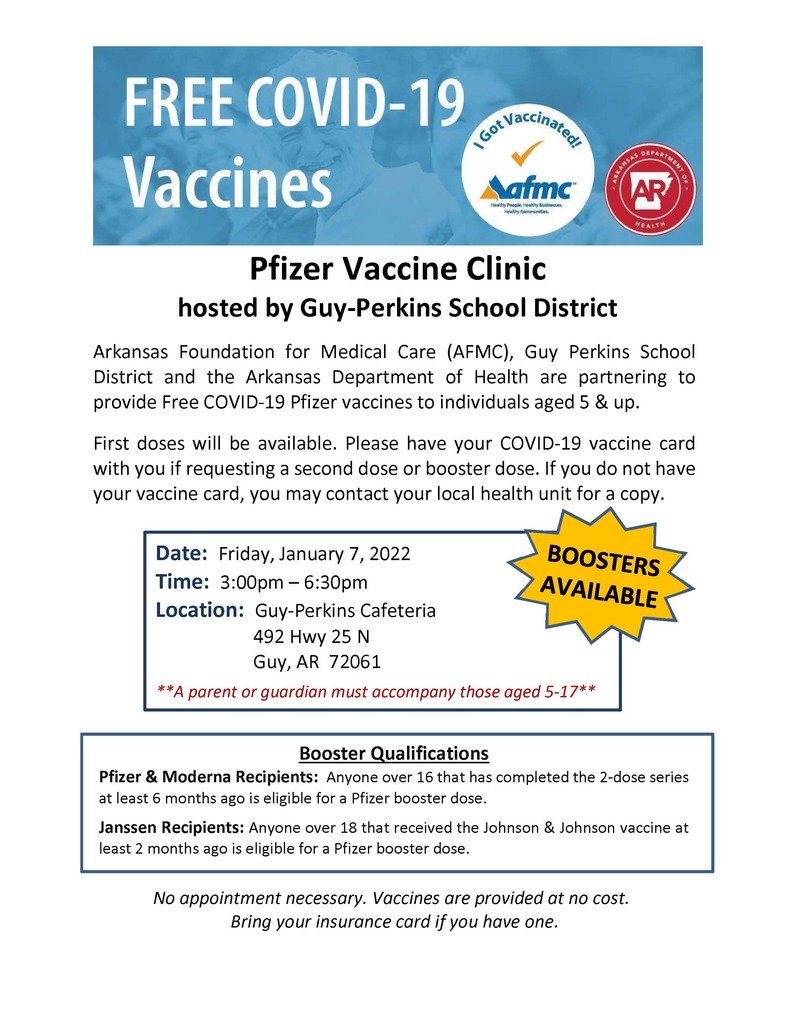 Guy-Perkins School District classes resume tomorrow and we look forward to the return of our students. Parents/families are encouraged to help us continue to keep students and staff healthy this semester by letting the school office know ASAP if your child has been infected by COVID-19, or is in quarantine. In return, we will continue to report weekly the COVID-19 numbers for our district and community. Thanks for your support!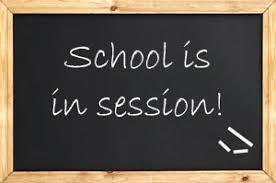 The Guy-Perkins School District will be finalizing the 2022-23 school year calendar soon! If you have not already taken our feedback survey, please do so TODAY. Your voice matters to our district! To take the calendar survey, go to
https://forms.gle/ESFi8EQEDhGR1PKs8
.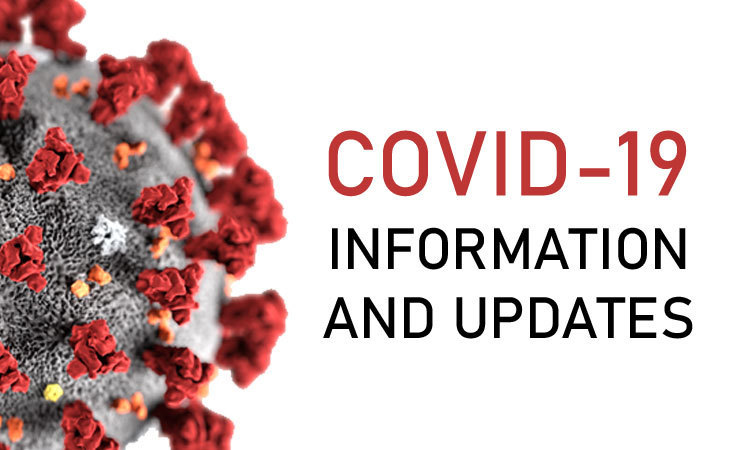 Due to Covid exposures and quarantines, the Sr. Girls Lady Thunderbird team will have to withdraw from the Episcopal Wildcat Classic tournament. Our primary responsibility is to the health and safety of our students.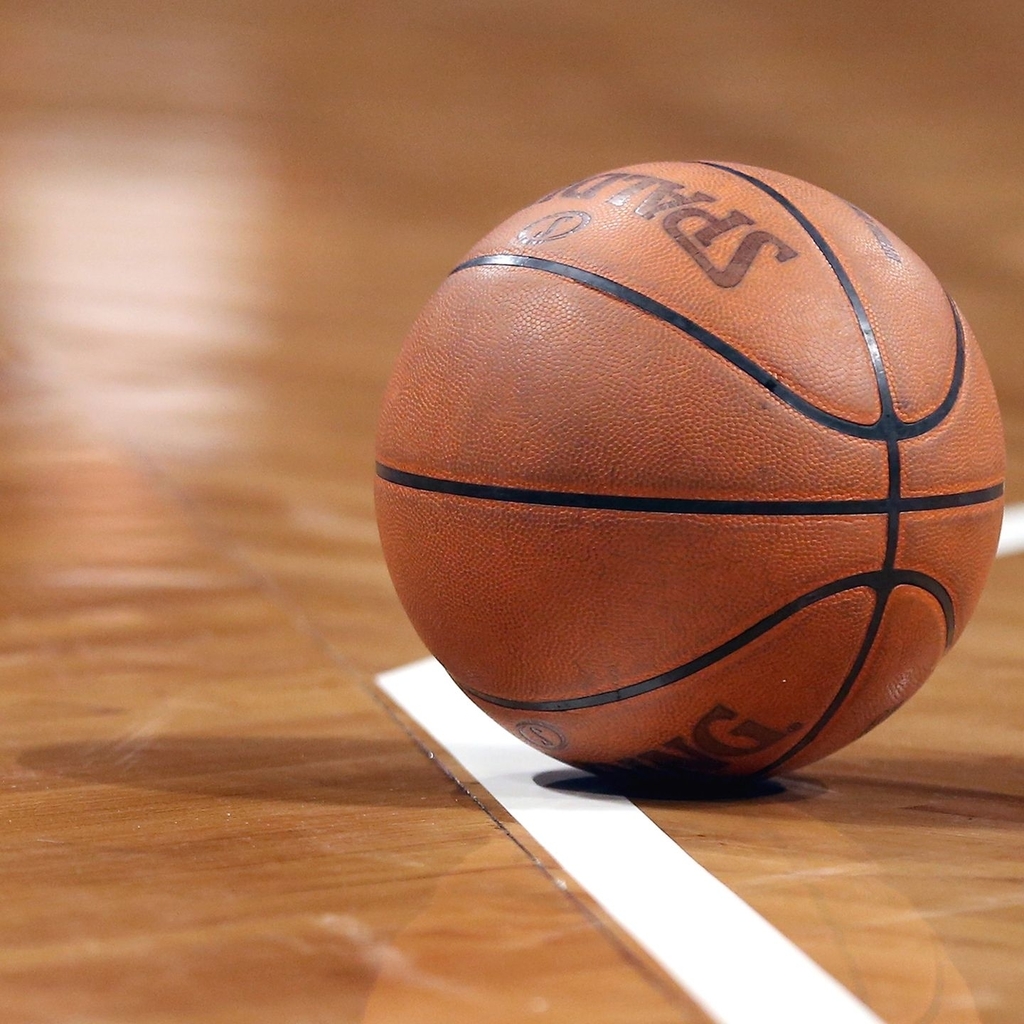 Congratulations to Guy-Perkins Junior, Aaron Passmore, for winning the first two rounds of the VFW's "Voice of Democracy" essay contest. The overall winner will be selected in a ceremony on January 15th. A special thanks to Mrs. Amy Crider, Aaron's English Teacher. Good luck!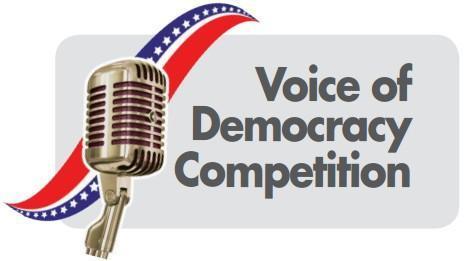 The Guy-Perkins Athletic Booster Club meets tonight at 6:30 p.m. in the Administration Office (Old Main). Come and support our student-athletes by meeting with us!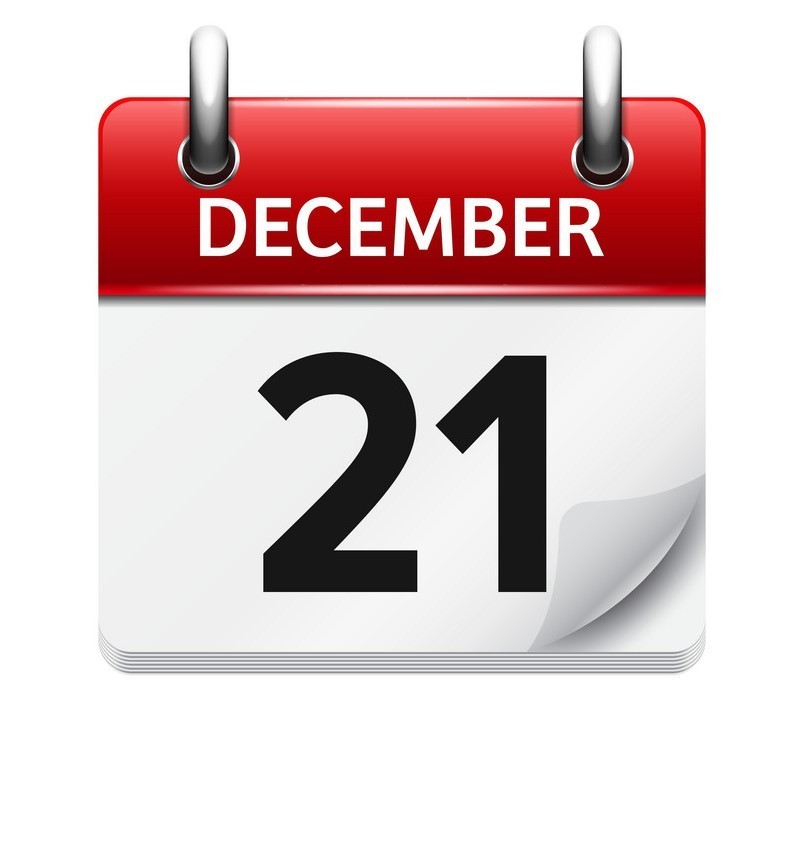 It's time once again to begin planning next year's school calendar and we would like your feedback! Please follow this link (
https://forms.gle/CuyncMJpRY5h5QuU6
) and select the calendar option that you believe would be "best" for teaching and learning in 2022-23. Thank you!

The Guy-Perkins School District will be closed for the holidays from December 20-January 3. Classes will resume on January 4. DUE TO THE UPCOMING HVAC WORK, THE HIGH SCHOOL GYM WILL BE CLOSED FROM DECEMBER 18-29. NO EXCEPTIONS. We wish your family a safe and healthy holiday!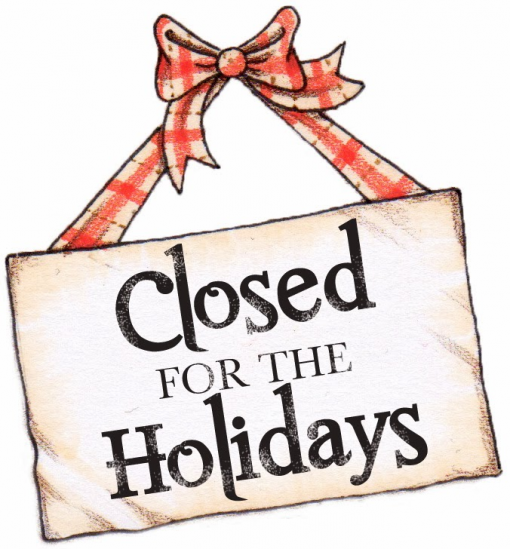 Reminder for Elementary Parents: Elementary Christmas Parties will be Thursday, 12/16 in the afternoon. Friday 12/17 is Fabulous Friday! Awards begin at 8:15, Christmas Variety Show by the Staff at 9:30, and we will dismiss early at 1:30 (Elem). Guy-Perkins Elementary is still currently a closed campus to visitors. We hope everyone has a safe winter break and a Merry Christmas!

There is a "Blood Drive" today from 9:30 a.m - 2:00 p.m. in the high school parking lot.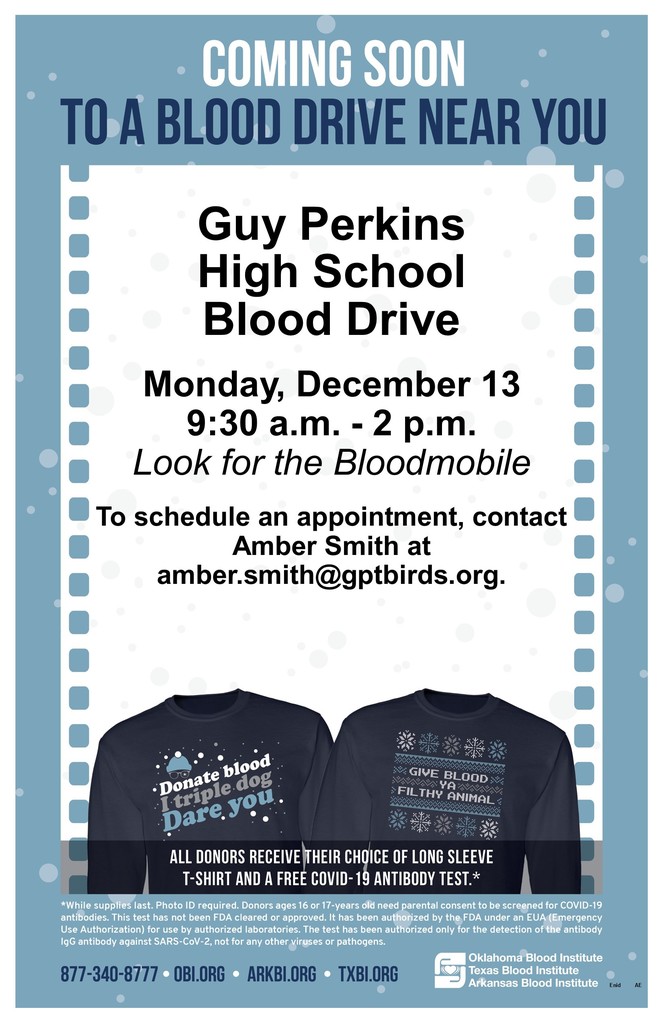 Due to the district following ADH COVID-19 protocols, the homecoming ceremony scheduled for tonight's basketball games have been postponed until January 21, 2022. We apologize for this inconvenience. However, the JB, SG, and SB basketball games will begin at 5 p.m. tonight.