It is with great sorrow that we announce the passing of Coach Guiden's mother, Nadean. Please keep the family and Coach in your thoughts and prayers.

Thank you to Kevin, Nathan, and all of the employees of American Drug Center in Greenbrier for helping our district employees receive their COVID-19 vaccines. If you are looking for a friendly, hometown pharmacy, we suggest our Community Partners - American Drug of Greenbrier.

Jostens will be here Friday, February 12th at 8 am to speak to the Sophomores about class rings. They will return Friday, February 19th at 8 am to take orders.

The basketball games (7g,7b,JG,JB) scheduled for Monday against Maumelle Charter have been cancelled due to their need to reschedule conference games.

The Guy-Perkins School District is working with the City of Guy to apply for a Joint Usage Grant to air-condition the High School gym. Please complete this survey to help the district provide the data needed to apply for the grant -
https://forms.gle/hFDentUmgwPkQEbHA

We have three BIG basketball games tomorrow night (Thursday) as the Thunderbirds (JG,SG,SB) take on the Mount Vernon-Enola Warhawks at home beginning at 5 p.m. Watch all the action on-line at
https://tinyurl.com/y5bf5zg2
.

Basketball Senior Night has been rescheduled to Tuesday, January 26 (vs. Wonderview). This will be the last regular-season home game for our seniors so come out and support these student-athletes!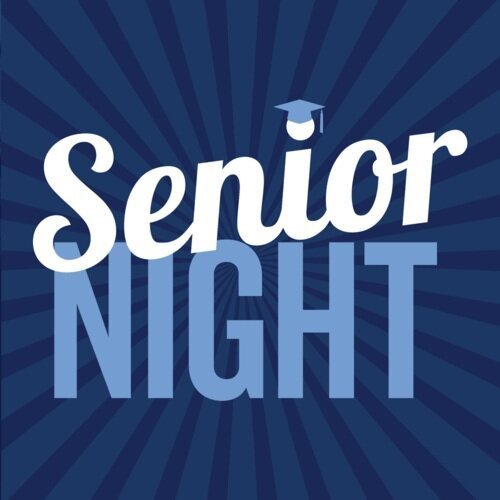 Today, we reflect on the life of a great American leader, Dr. Martin Luther King Jr. His message of peace, hope, and unity changed a generation of Americans to pursue not only civil rights, but human rights.

The Guy-Perkins School District honors the life and works of Dr. Martin Luther King, Jr. - Monday, January 18, 2021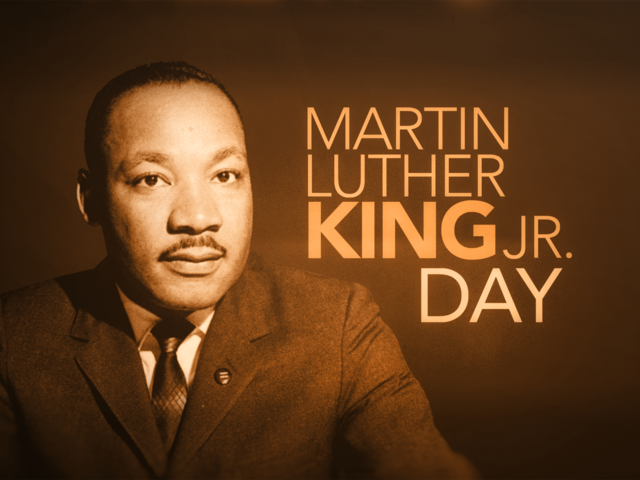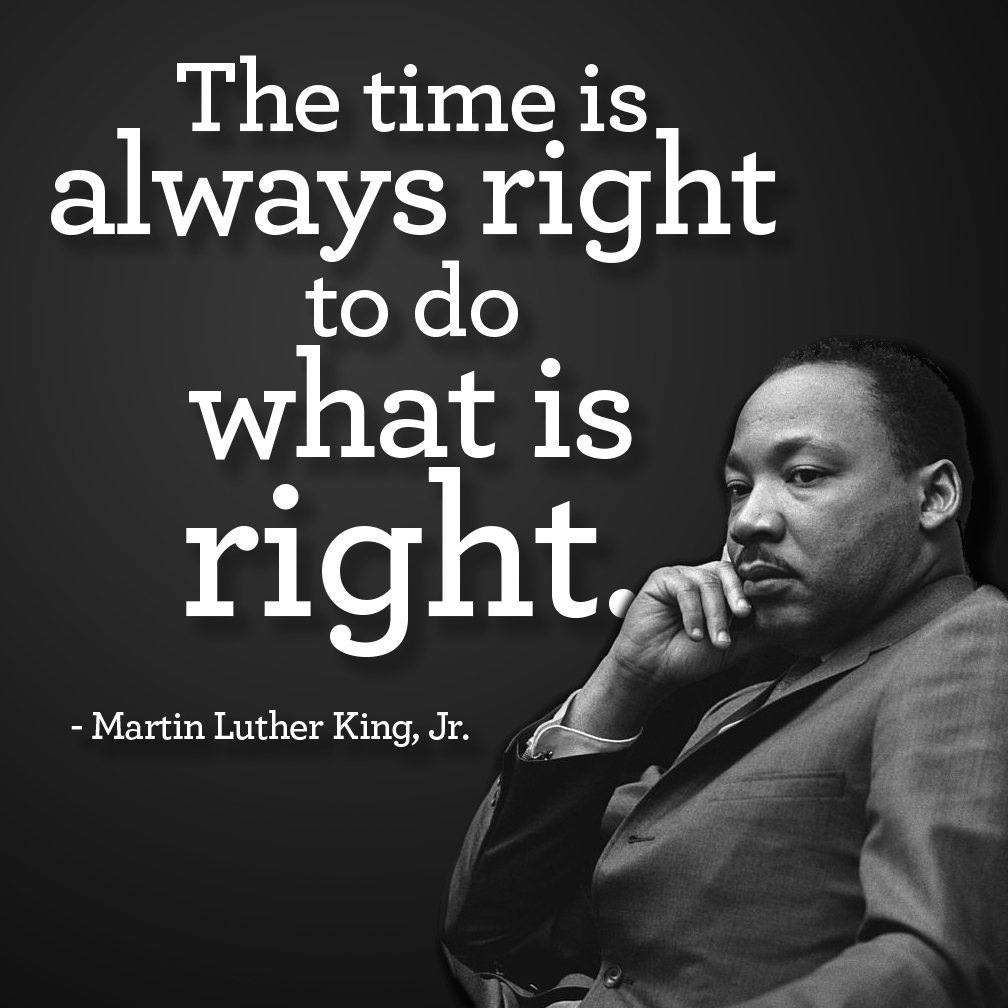 The Guy-Perkins School District will return to "on-site" instruction Monday, January 18. We appreciate the dedication of our staff, students, and parents during this time of quarantine and encourage all students to complete their assignments prior to Monday morning. Dr. Fisher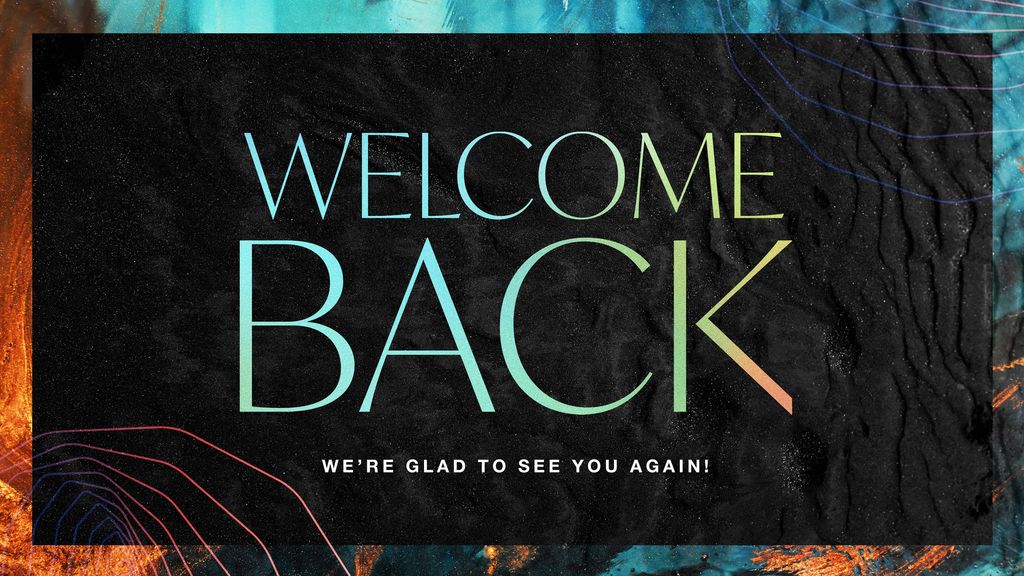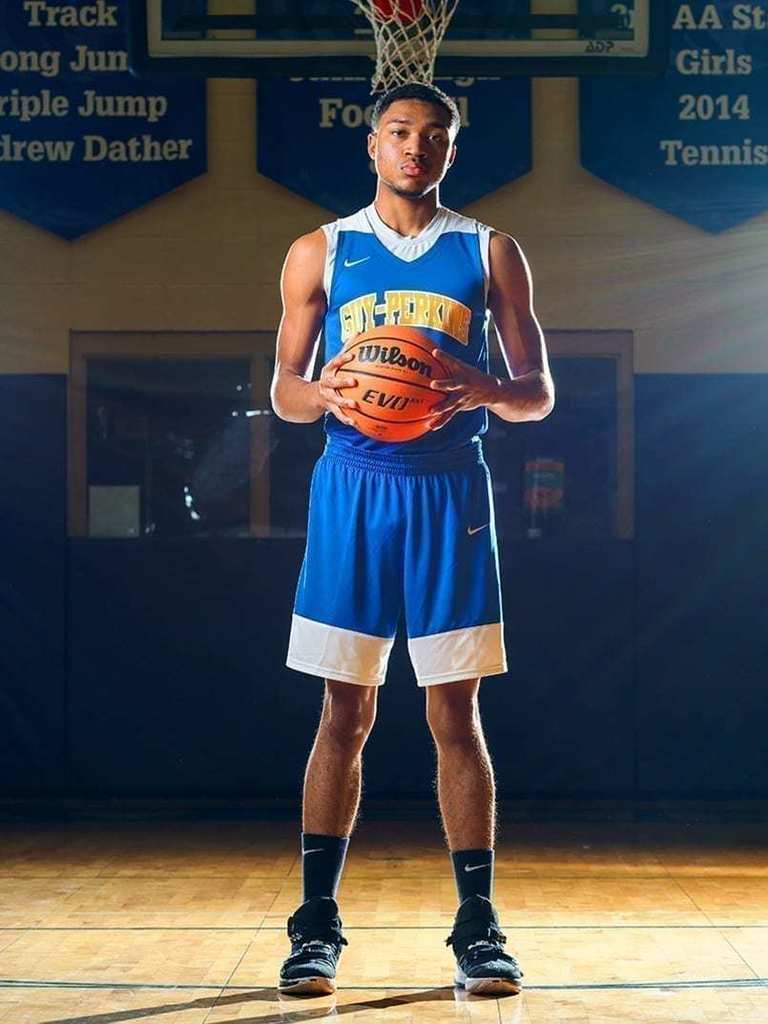 The Guy-Perkins Community "Blessing Box" has been refurnished thanks to a recent food drive held at the Dollar General Store in Guy. Thank you Crystal Burroughs and DG for partnering with the Guy-Perkins School District to help support our community!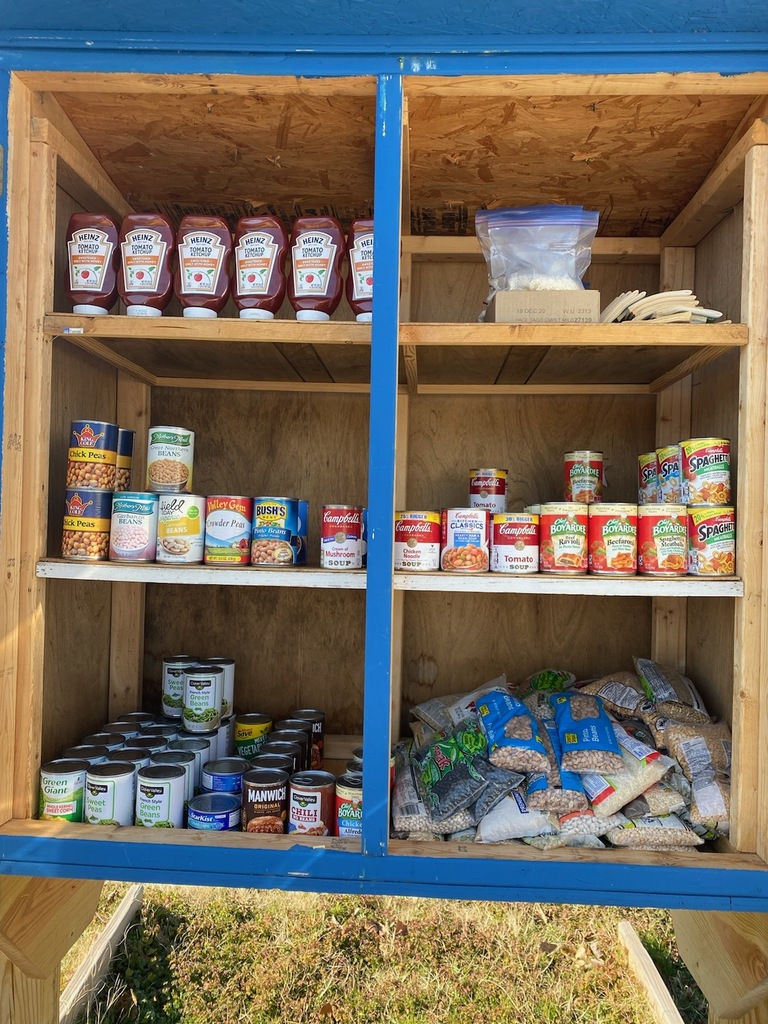 COVID UPDATES: Rescheduled BB Games: 1/21 - vs. Mt. Vernon-Enola (jg,sg,sb) @ 5 p.m. 2/1 - at W. Yell Co. (jb,sg,sb) @ 5 p.m. Conway Christian games cancelled The district has distributed all 20 of the "hot spots" provided by the State Department of Education earlier in the year and are working on finding connectivity solutions for families still needing them. Those students affected by this shortage will still need to get hard copies of their classwork by emailing their teachers.

School starts back on Tuesday, January 5. Please read and help us keep our staff and students safe in 2021!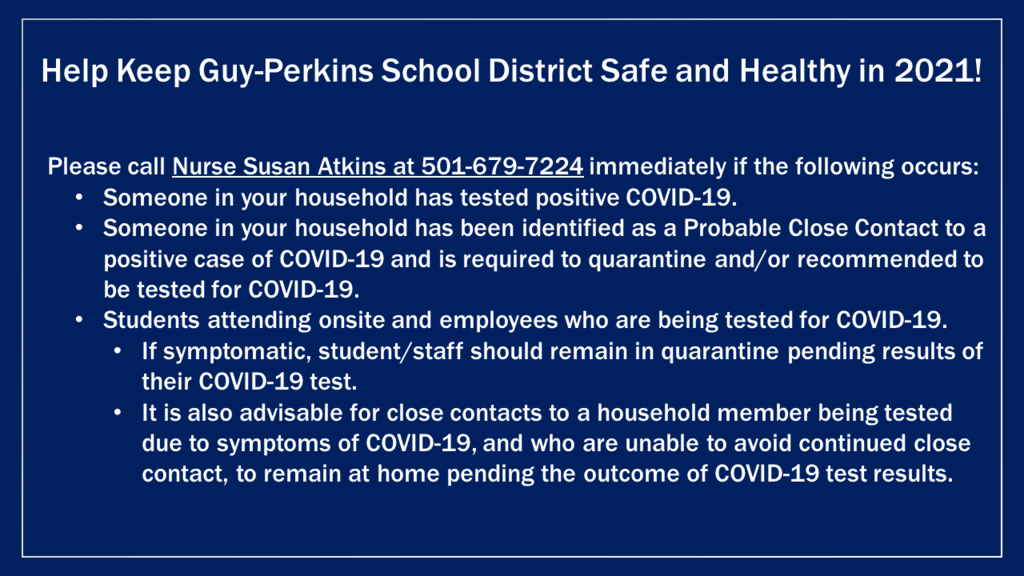 UPDATE: The basketball games (SG,SB) schedule for home against Greers Ferry West Side tomorrow night (Tuesday) have been postponed to a later time to be determined. The next scheduled games (7g,7b,JG,JB) will be Monday (1/11) at home against Abundant Life (5 p.m.).

The basketball games (JB,SG,SB) at Sacred Heart scheduled for Thursday (1/7) have been rescheduled for January 22 at Sacred Heart. The games (SG,SB) against GF West Side WILL BE played Tuesday (1/5) beginning at 5:00 p.m.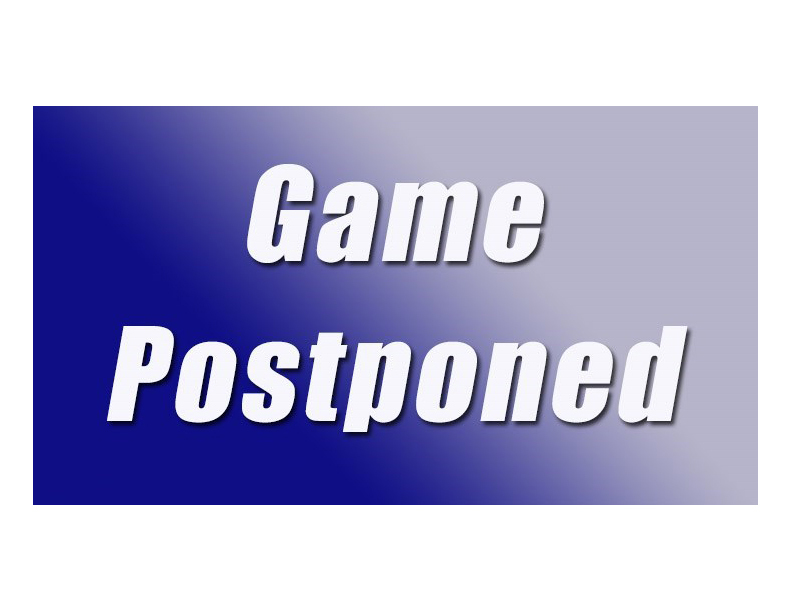 We are excited to welcome all students back for the spring semester on Tuesday, January 5, 2021! Please note that our district now has the capability to perform rapid COVID testing for both our staff and students. Let's start 2021 safe and healthy!

Here is the holiday "Open Gym" schedule for Guy-Perkins basketball players. Due to COVID-19 requirements, the gym will be unavailable to the public.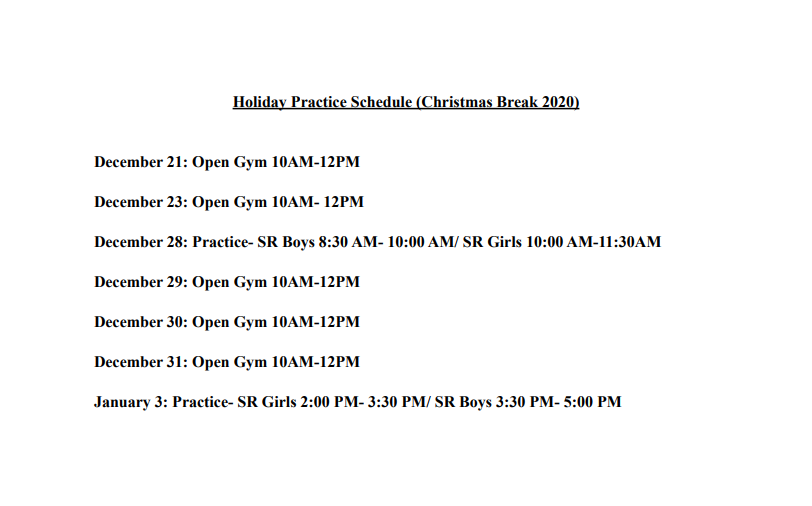 Thanks to everyone for participating in the Guy Police Department and the Guy Dollar General Christmas toy drive. We especially appreciate Chief Chris Humphrey and Krystall Burroughs for their leadership during this year's drive. You are making a difference in our community!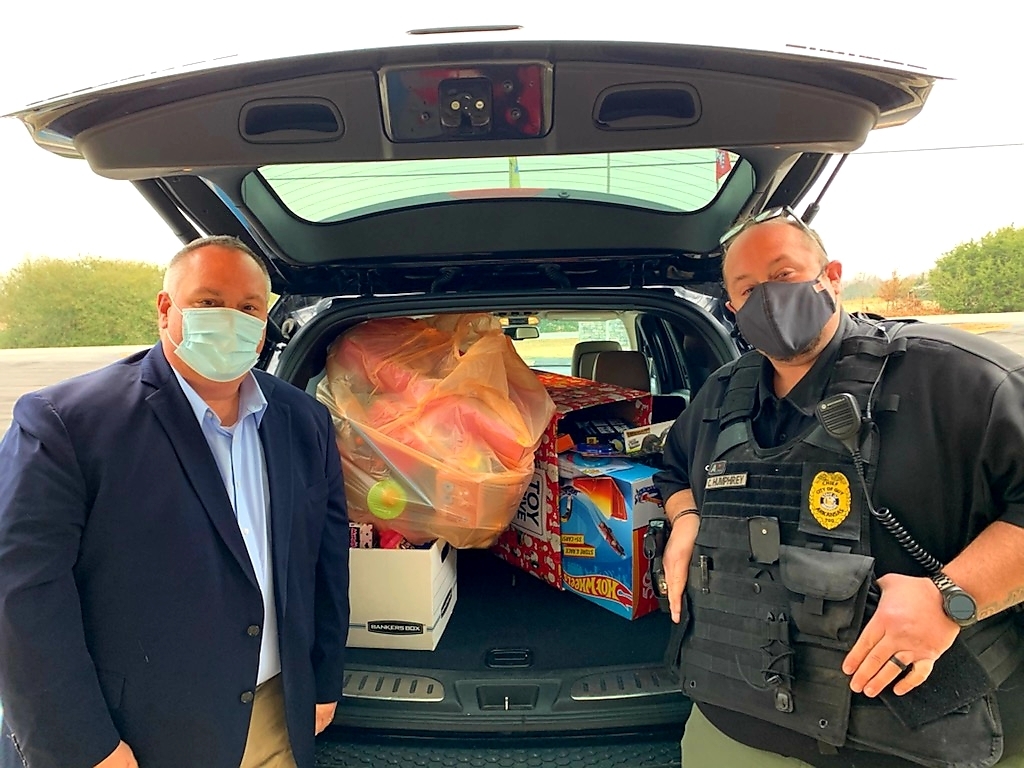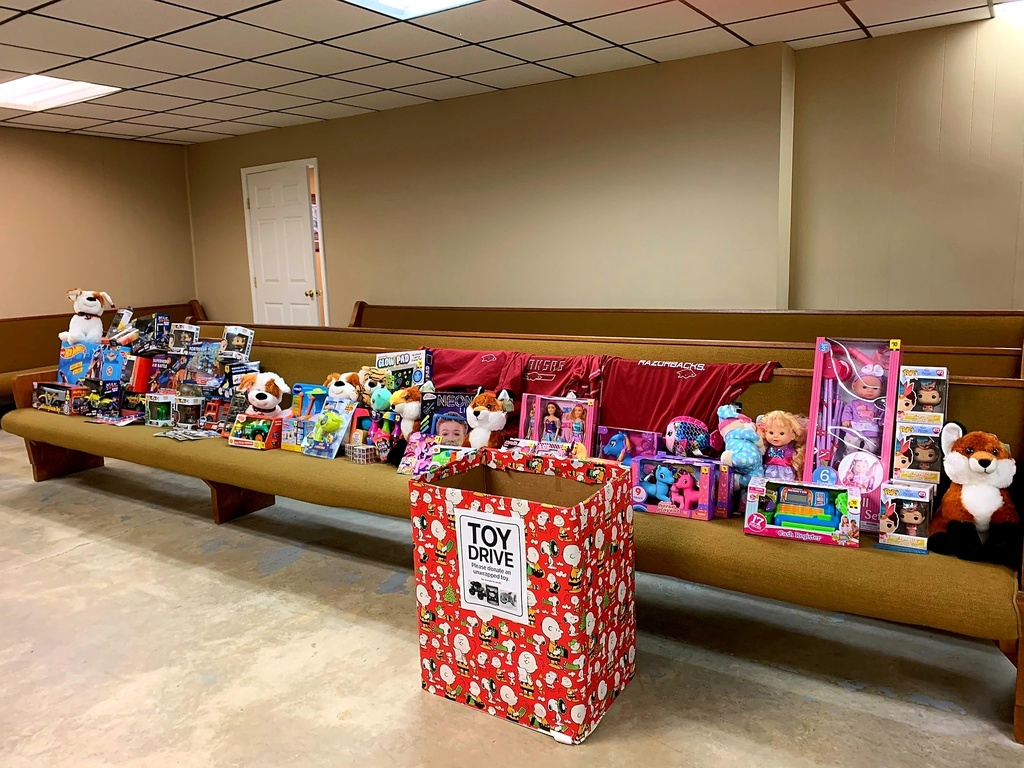 If anyone still needs vouchers for tonight's game, please contact the high school office.